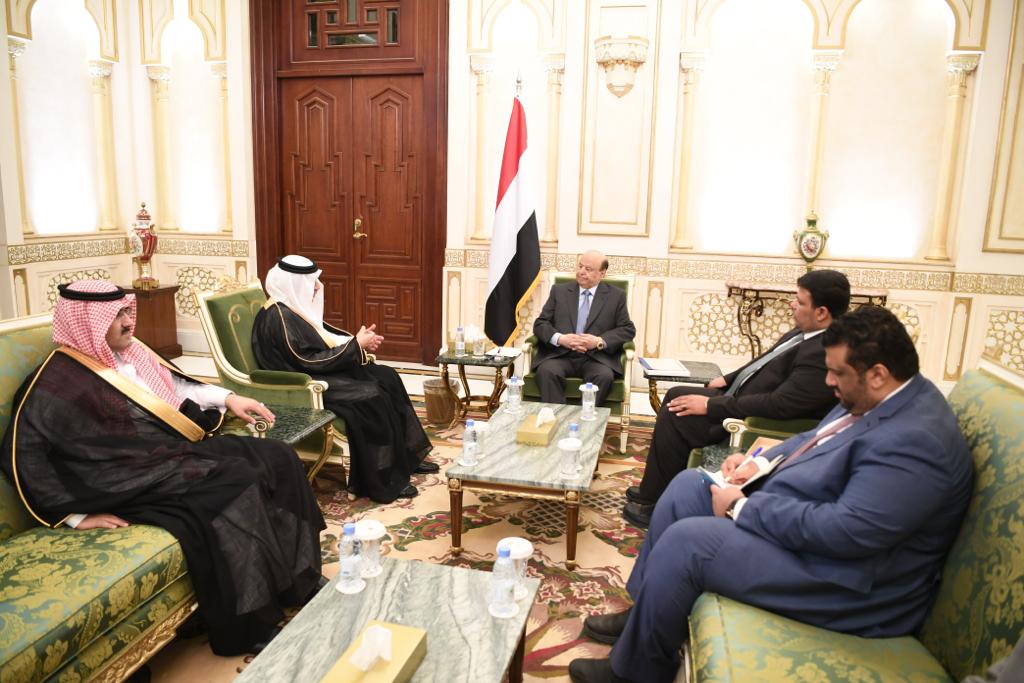 RIYADH-SABA
President Abd-Rabbu Mansour Hadi received a letter from Saudi King Salman bin Abdulaziz Al Saud on the bilateral Saudi-Yemeni relations and areas of cooperation.
The letter, received during his meeting with the Saudi Minister of State for African Countries Affairs Ahmed Bin Abdulaziz Qattan and the Saudi Ambassador to Yemen Mohammed Al Jaber, confirmed the efforts of both countries to promote international regional and stability by setting up a council of Arab and African states bordering the Red Sea and the Gulf of Aden.
The Saudi Minister and Ambassador conveyed to Hadi the regards of King Salman and his Crown Prince Mohammed bin Salman bin Abdulaziz Al Saud.
On his part Hadi asked them to return regards back to the King and his Crown Prince stressing the every brotherly nature of the relationship between Yemen and Saudi Arabia.