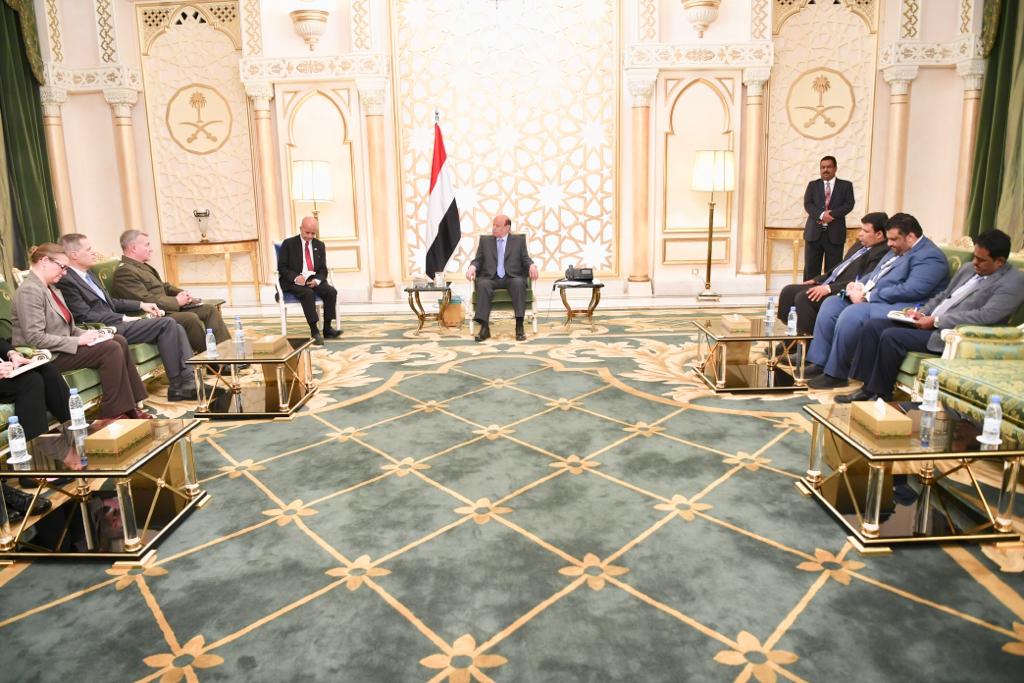 RIYADH-SABA
President Abd-Rabbo Mansour Hadi has confirmed deep-rooted relation between Yemen and the United States in all fields, including military cooperation.
Receiving Commander of US Central Forces Command General Kenneth McKenzie and US Ambassador to Yemen Mathew Tuller on Monday, President Hadi praised US support to Yemen and legality in different stages, confirming continuous strategic partnership based on cooperation and combating extremism and terrorism and Iranian interferences in the region.
He also valued US peace efforts in Yemen, pointing to government's efforts for realizing peace and accepting Stockholm agreement, which was faced by Houthi militia's rejection.
For their part, the US officer and ambassador praised holding Parliament's sessions as additional achievement to legality and activating institutions.
They valued strategic cooperation between the two countries in fighting terrorism and facing Iranian plots against Yemen and the region.