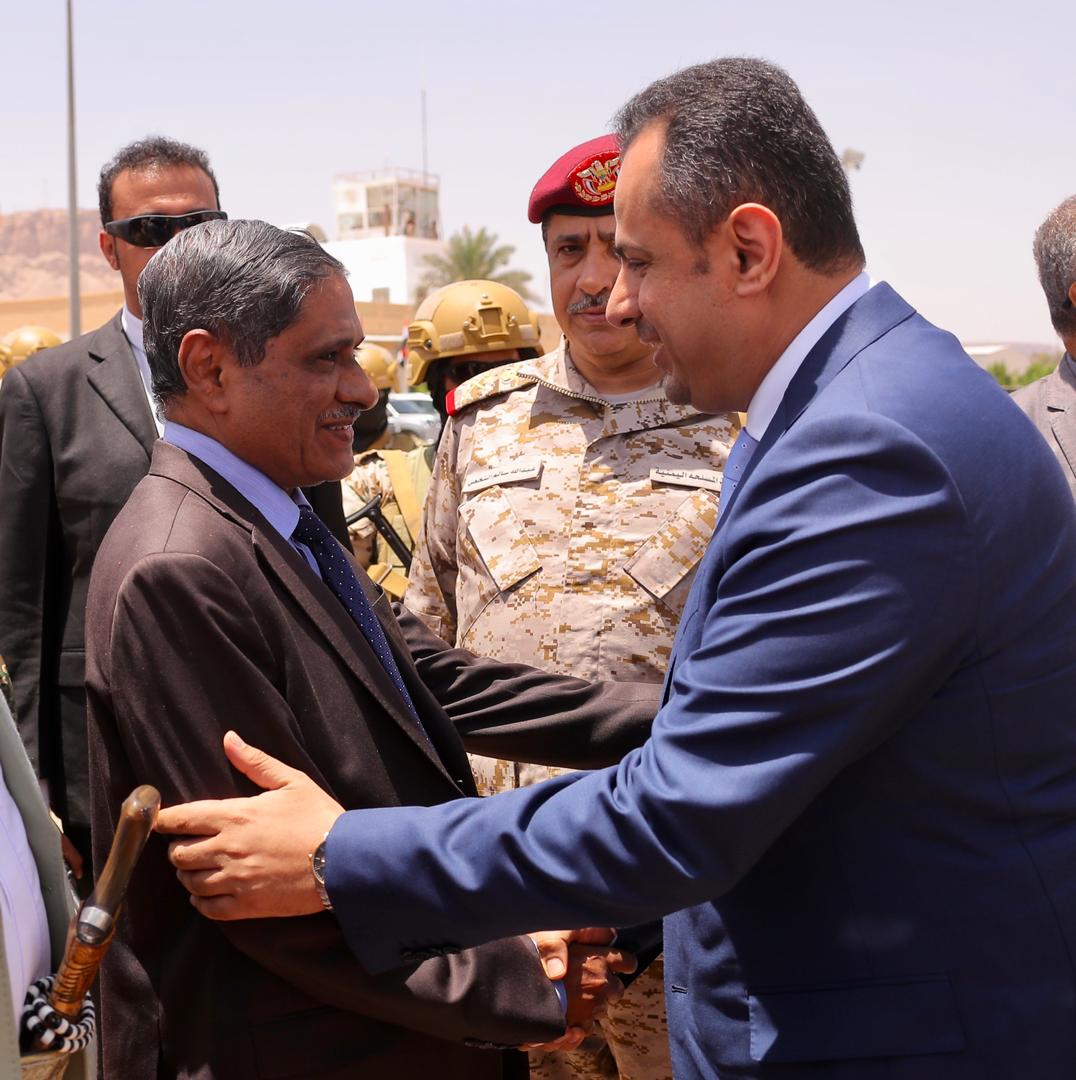 SAYOON-SABA
Prime Minister Maeen Abdulmalik arrived in the city of Sayoon in Yemen's eastern Hadhramout province in the company of several ministers and government officials. The state officials are meant to attend an extraordinary parliamentary session called for by President Abd-Rabbu Mansour Hadi the city tomorrow Saturday.
Abdulmalik was received in Sayoon airport by Hadhramout governor Maj. Gen. Faraj al-Bohsoni and other local officials.
He is scheduled to bring the draft state budget for the fiscal year 2019 to the parliament to be passed.