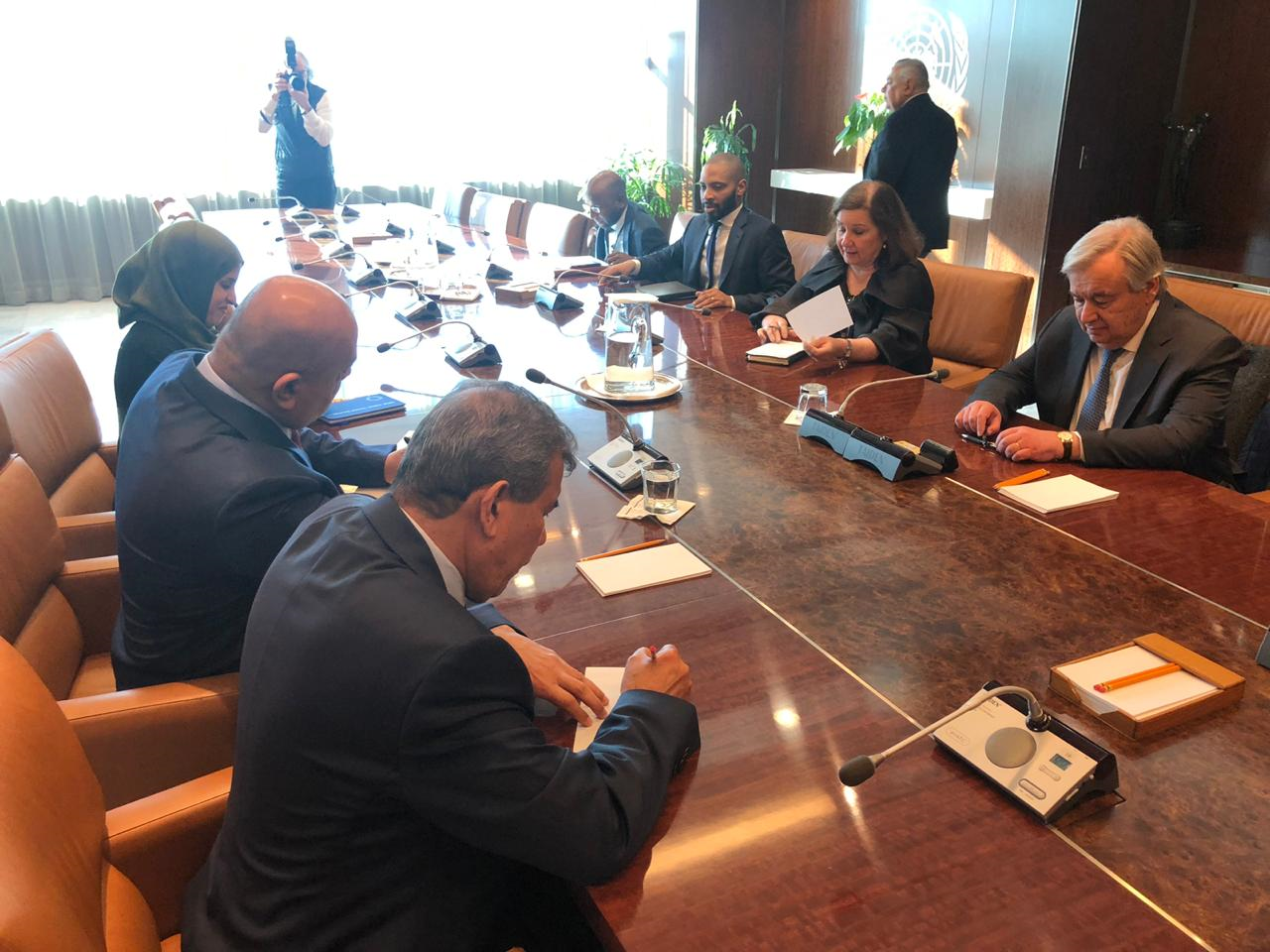 NEW YORK-SABA
Foreign Minister Khaled Alyemany met here on Thursday with the UN Secretary General Antonio Gutterres.
Discussions focused on the UN's underway efforts to implement Stockholm Agreement about Hodeidah.
Alyemany voiced Yemeni government's appreciation for the UN's efforts, deeply appreciating the Secretary General's interest in implementing Stockholm Agreement as a necessary step to move forward to new round of peace consultations.
Alyemany reiterated the Yemeni government's support for the UN's envoy to Yemen Martin Griffiths and the head of the redeployment coordination committee General Michael Lollissgard.
He stated that the Yemeni government has been committed to the cease-fire in spite of the serious violation by the Houthi militia.
Alyemany touched upon Houthi militia's intransigence and foot-dragging about the implementation of Hodeida agreement. He called on the UN and International Security Council to hold Houthi militia accountable for rejecting to implement Stockholm Agreement.
For his part, the UN Secretary General stated that he personally and the UN are committed to find a comprehensive solution to the Yemeni crisis. He noted that the UN's efforts and its envoy are focusing now implementing Hodeidah agreement.