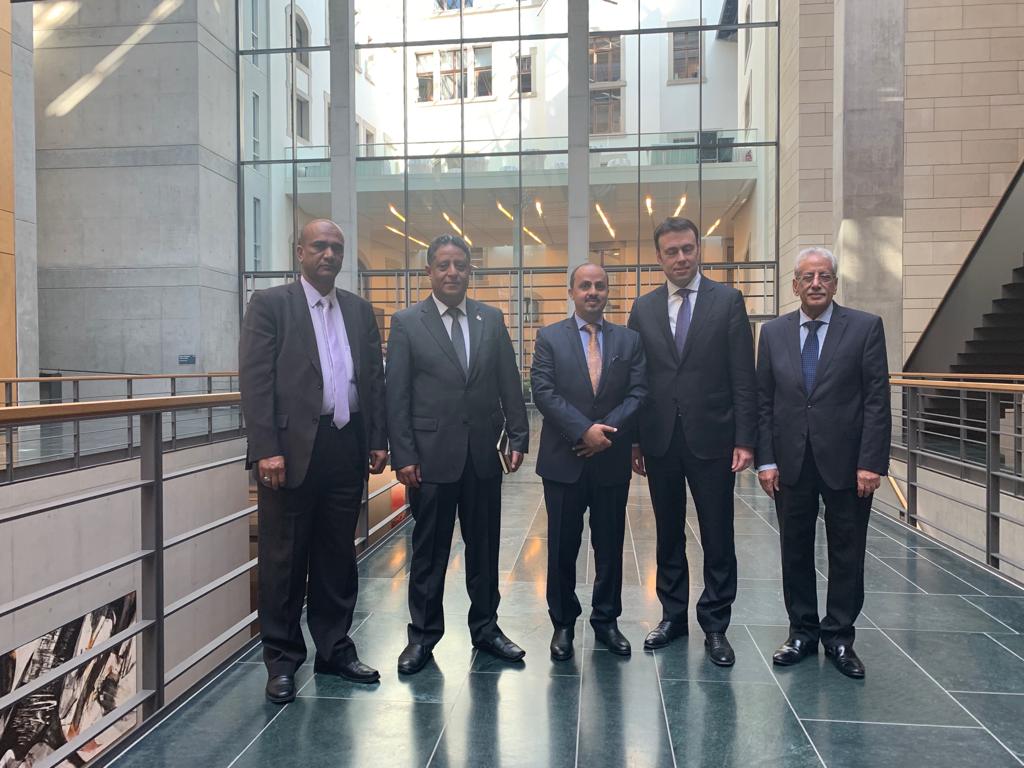 BERLIN-SABA
Minister of Information Muamar al-Iryani has discussed with Member of Foreign Affairs Relations Committee at the German Federal Parliament and the Spokesperson of Foreign Affairs of the Democratic and Socialist Party Nilz Schmit more political support to Yemen from Germany and exerting pressure on Houthi militia to end their coup and realize peace.
Al-Iryani talked about confidence-building process brokered by the International Community and the UN Envoy to Yemen via implementing Stockholm agreement, pointing to Houthi militia stubbornness for failing the agreement for having time to reorganize their military papers.
He reviewed all efforts for implementing the agreement whether by implementing the agreement brokered by the UN or the Head of the UN Redeployment Mission and Houthi militia insistence on failing all those efforts and hindering peace process.
Al-Iryani valued efforts of Saudi-led Coalition for supporting Yemen's legality and tackling economic effects over the war triggered by Houthi militia.
For his part, the German official confirmed his country support to Yemen's legality, hoping for reaching to inclusive and permanent peace ending suffering of the Yemeni people.