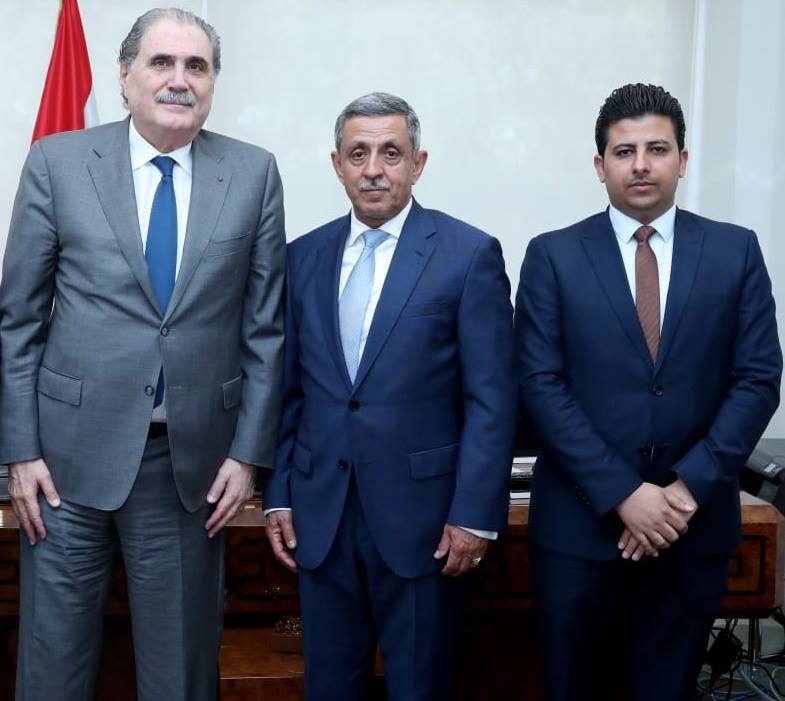 BEIRUT-SABA
Yemen's Ambassador to Beirut Abdullah al-Duais discussed on Friday with Lebanese State Minister for Presidential Affairs Salim Grisati crisis in Yemen and attempts for having political solution ending the war and opening peace horizons.
He pointed to catastrophic results caused by Houthi coup and suffering of the Yemeni people over the war triggered by Houthi militia on the country.
Without Iran's support to Houthi militia, Houthis would not be able to enter Sana'a and control the power, said al-Duais, pointing to government's efforts for international action to end the war and pressing the rebel militia to abandon weapon and indulge in political process.
He also confirmed government's keenness on saving Yemeni blood and alleviating suffering of the Yemeni people and government's efforts for normalizing conditions in liberated provinces.
For his part, Minister Grisati pointed to his visit to Yemen before Houthi coup and staying for nearly two months within framework of exchanging expertise and studying Yemeni laws.
He added that he did not expect that situation will deteriorate to this level and the state collapse in day and night.
He confirmed that President Michal Awn follows up incidents in Yemen and always supports viewpoints for realizing peace.