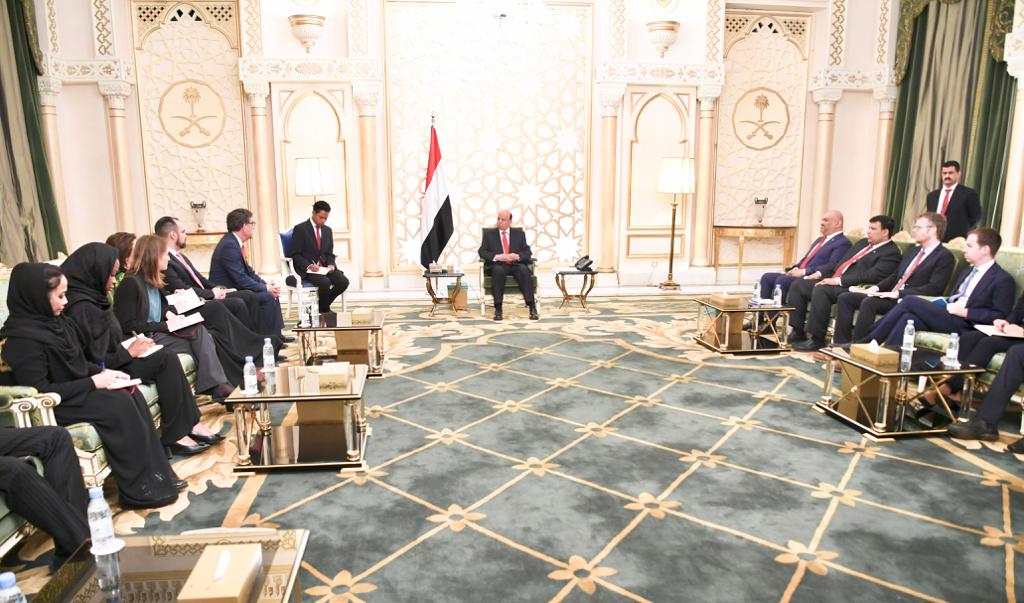 RIYADH-SABA
President Abd-Rabbu Mansour Hadi said that "as is their habit the coupist (Houthi) militia don't want peace."
In a meeting with the chair of the Yemen 2140 Sanctions Committee Gustavo Meza-Cuadra here on Monday, Hadi said "as is their norm they use deception, foot-dragging and stubbornness in the face of their obligations towards peace."
He cited the militia's dishonoring of the Stockholm Agreement even 110 days after its signature which undermines the UN efforts for peace.
Hadi hailed the efforts of the Committee and briefed them on the situations and challenges bred by the Houthi coup of 2014 and the ensuing war.
He referred to his directions to the government to continue cooperate with the UN panel of experts and answer their inquiries as has been the case for four years.
He also pointed to the government's efforts to renormalize the situations in Yemen including economically by reversing the devaluation of the national currency and paying the salaries of state employees including in Houthi-held territories.