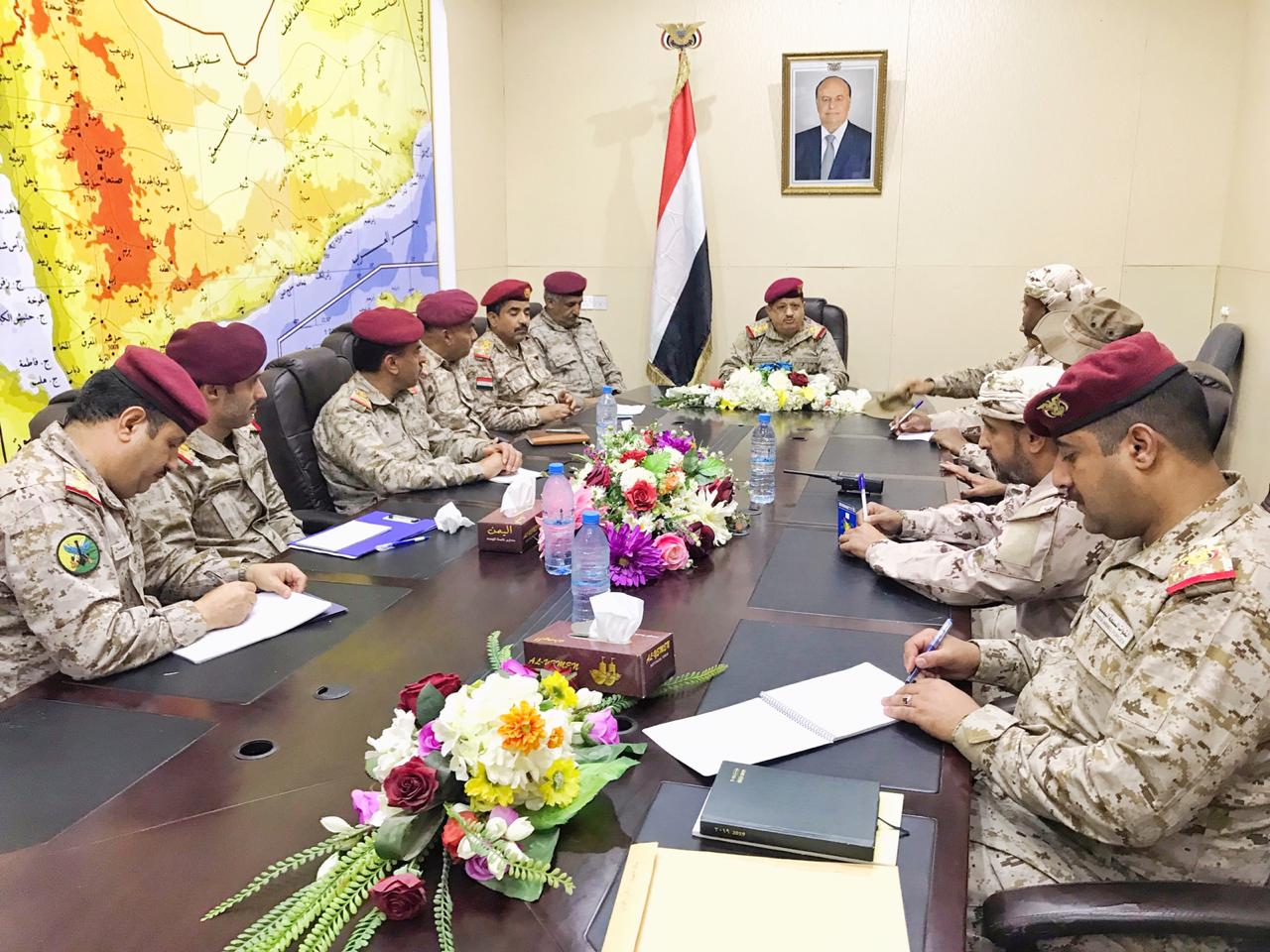 MAREB-SABA
Minister of Defense General Lieutenant Mohammad al-Maqdashi presided over a meeting on Monday for commanders of the third, sixth and seventh military regions and Commander of Saudi Forces on situations of battlefields and conditions of fighters.
Al-Maqdashi stressed continuation of liberation and beating Iran-backed Houthi militia.
He listened to report on military improvements, confirming determination of the political leadership with support from the Arab Coalition led by Saudi Arabia for ending suffering of Yemeni people, eradicating Houthi militia and regaining the state.
For their parts, the commanders confirmed continuation of military operations against coupists and finalizing liberation of the rest provinces.