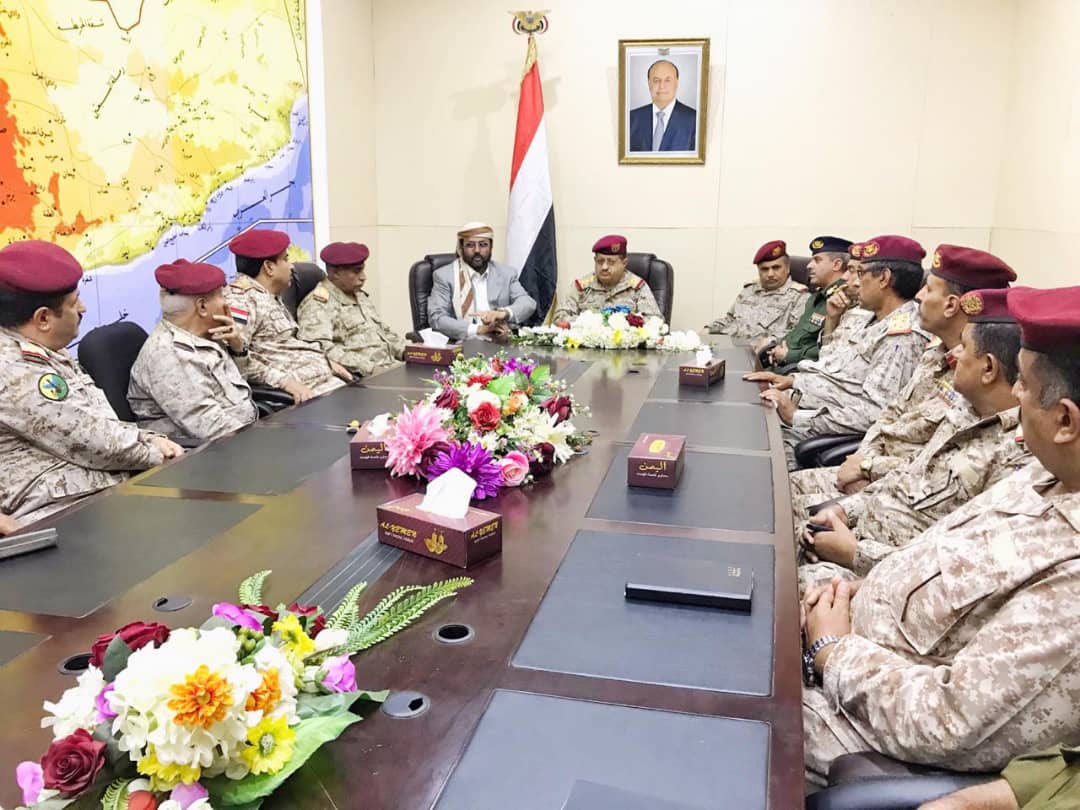 MARIB-SABA
Minister of Defense (Lt Gen) Mohammed al-Maqdashi held a meeting Sunday here included commanders of national military troops.
Governor of Marib Maj. General Sultan al-Erradah was in attendance.
The session aimed to discus latest developments about combat operations in battlefields.
The senior commanders report to the General al-Maqadish about the ongoing combat operations in different fronts where the national military troops have been battling Iran-backed Houthi militiamen.
The Minister of Defense urged more efforts, highly appreciating support by Saudi-led Arab Coalition for the national military in the battles against the Houthi rebel militia.