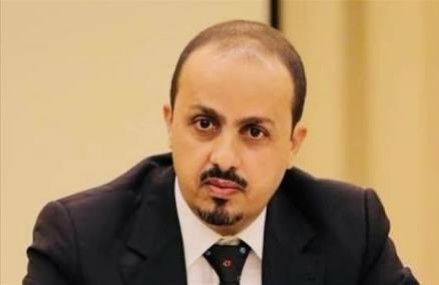 ADEN-SABA
Information Minister Muammar al-Eryani said the battle between Hajoor tribesmen and Houthis in north Yemen's Hajjah province is a battle of all Yemenis.
"For a month now the Iran aligned militia of Houthis have been waging a barbaric attack with all arms and cutting food, water and drugs supply to the (pro-government) people of Kushar district in Hajjah as a collective punishment and genocide," the minister told Saba.
Despite the supremacy of Houthis in terms of arms and trained militants they have failed to force the tribal people to submit to their theocratic rule, said the minister.
He said the battle there is a battle of all the Yemenis and it should motivate all other tribesmen to support Hajoor and rise up against the militia.