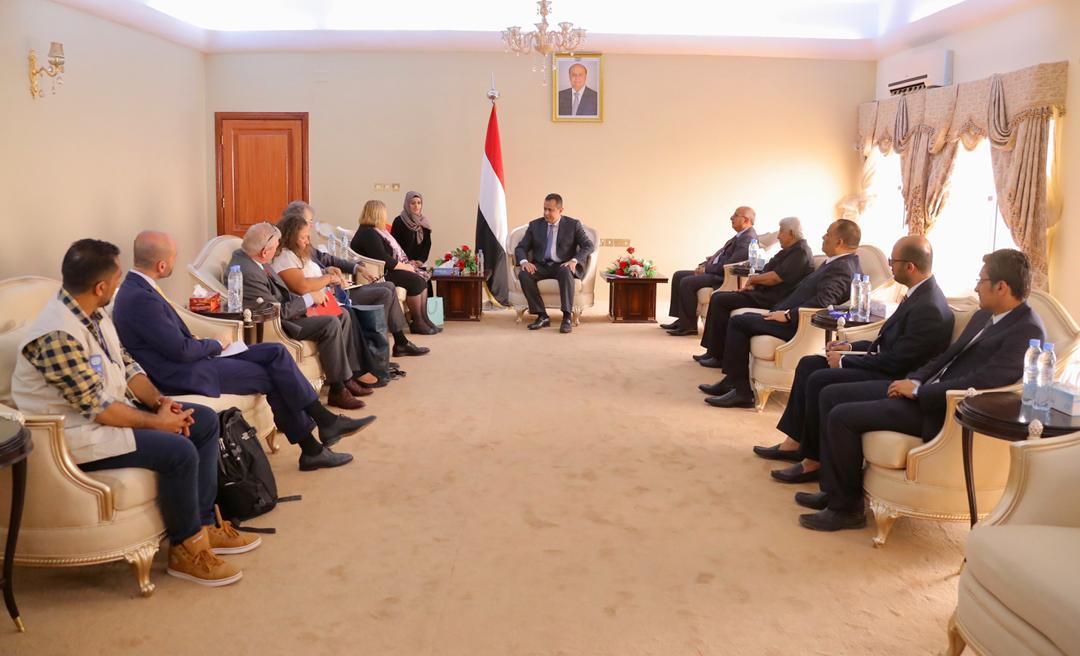 ADEN-SABA
The Houthis are holding on to the policy of killing Yemeni people and besieging cities, Prime Minister MoeenAbdulmalik told a visiting delegation from the European Union in a reception in the temporary capital Aden on Tuesday.
The delegation included the EU ambassador to Yemen, the French ambassador and the deputy ambassadors of Germany and the Netherlands to Yemen.
Abdulmalik said the coupist militia prevent the arrival of humanitarian deliveries and seize them by force to sell them and raise funds for what they call "the war effort."
He and the delegation discussed the developments following the Stockholm Agreement signed by the government and the militia in Sweden on December 13.
He said that theHouthishave been continuingtheir explicit breaches and abandonment of the Stockholm Agreementwhich provides for the withdrawal of their militia from the city and port of Hodeidah indicate the lack of seriousness towards peace on their part.
He, however, renewed the government's support for the UN Special Envoy Martin Griffiths'push for peace. He asserted the importance of the three terms of reference for peace as a premise for guaranteeing a lasting peace.
He also appreciated the support of the European Union to the government and to the Yemeni people through humanitarian aid that alleviate the impact of the Houthifour year old pointless and devastating war.