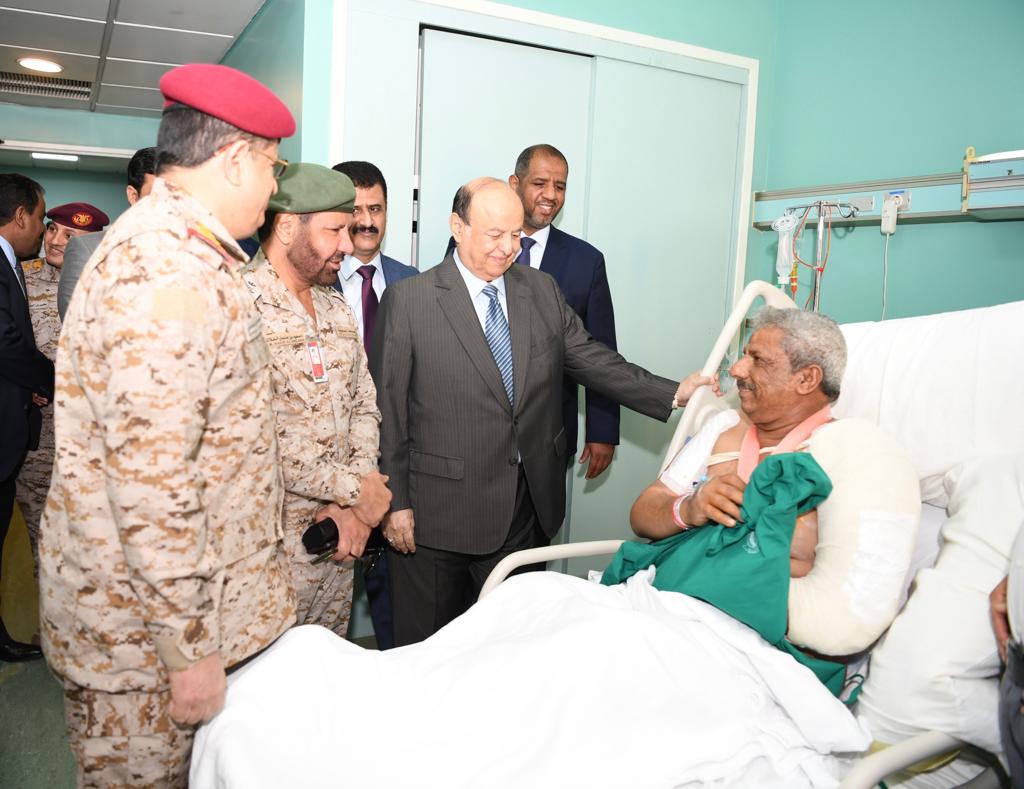 RIYADH-SABA
President Abd-Rabbu Mansour Hadi-Commander-in-Chief paid a visit Sunday to Hospital of Prince Sultan Military Medical Suburb in the Saudi capital, Riyadh to inspect health conditions of Governor of Lahj Maj. General Ahmed Abdullah Atturki and Director of Military College Maj. General Abdulkaream Azowmahi.
The two senior commanders and several others were wounded by Houthi putschist militia's drone attack targeted a military parade held in Al-Anad Airbase in Lahj province on Thursday.
The President was received by Director of the Medical Facility Maj. General, Physician, Saud Ashalash.
President Hadi wished Atturki and Azowmahi immediate recovery, voicing thanks for Custodian of the Two Holly Mosques for his unlimited support for Yemeni and Yemeni people in different fields.