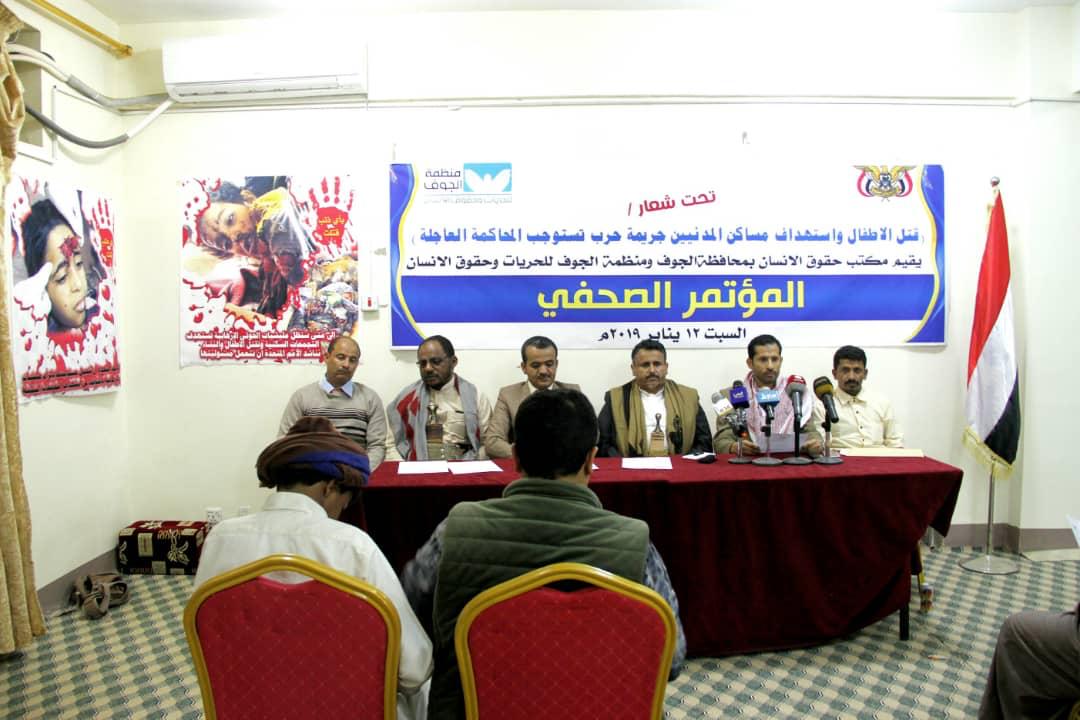 ALJAWF-SABA
Houthishave killed and injured 32 children in Alghayl, one of the 12districtsof the northern Yemen province of Aljawf since the beginning of October 2016, the Human Rights Ministry's local office said.
In a press conference in the provincial capital on Saturday, the human rights officials said the Houthis heavy shelling resulted in the killing of seven children and injury of 25 others.
The Deputy Governor of the province Abdullah al-Hashidi called on the UN Secretary General's Special Envoy Martin Griffiths to visit the province to look closely at the Houthi atrocities against civilians.
The Director of the Ministry's office Abdulhadi al-Assar said more than one thousand civilians were killed by the Houthi-laid landmines in the vast desert province.