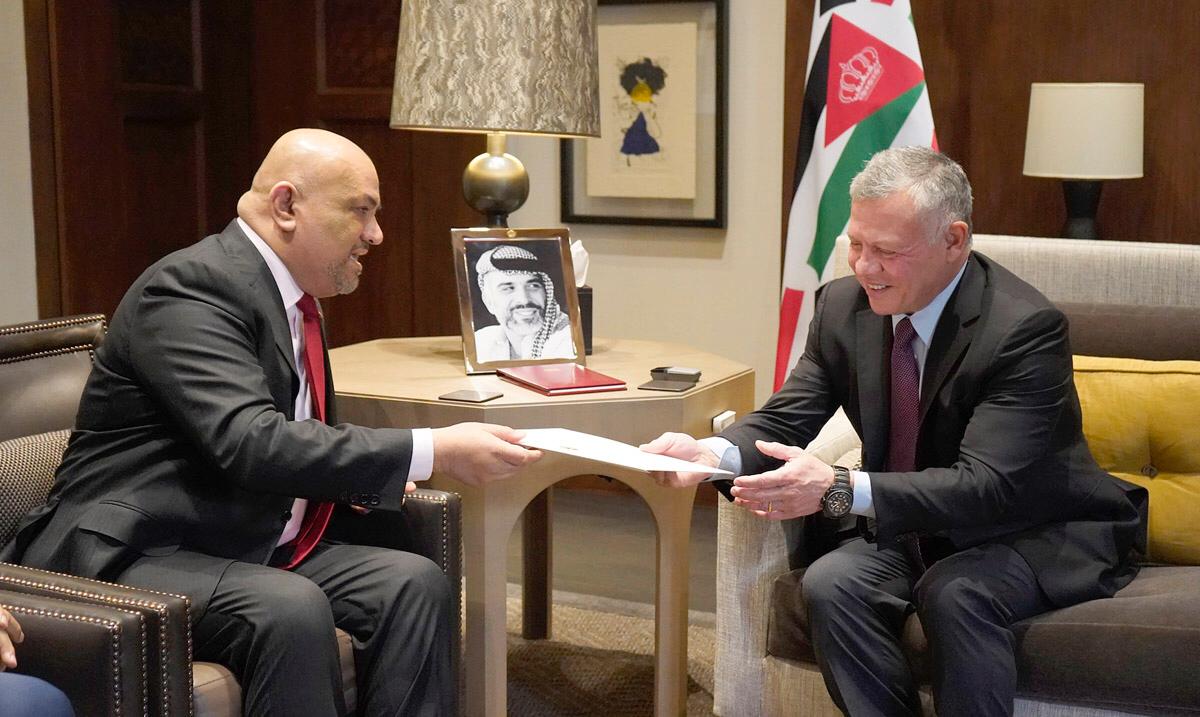 AMMAN-SABA
His Majesty (HM) King Abddullah II bin Al-Hussein, Monarch of the Hashemite Kingdom of Jordan received Thursday Foreign Minister Khaled Al-Yemany who handed over (HM) a written letter from the President of the Republic His Excellency (HE) Field Marshal Abd-Rabbu Mansour Hadi.
The letter is pertaining to aspects of bilateral ties between the two countries.
The letter also included thanks and appreciation of the Republic of Yemen to Jordanian Kingdom, Monarch, government and people for their supportive stance in supporting Yemeni government and people amid this ordeal caused by Houthi putschist's coup against the legitimate authority.
The Jordanian King reiterated the kingdom's support for Yemen and Yemeni people to put an end of the Yemeni people's suffering.
HM also affirmed that the Jordanian Kingdom is ready to provide Yemen with necessary support in the field of military, security fields, help the Yemeni government to improve its performance, supporting medical sector and increasing scholarships.
For his part, Al-Yemany praised the Jordanian support for the Yemeni government headed by President Hadi