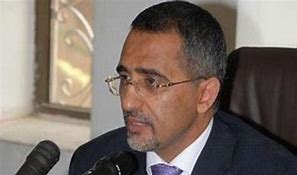 ADEN-SABA
Governor of Central Bank of Yemen (CBY) Dr Mohammed Zemam said" Outcomes of the IMF experts' visit to Yemen confirmed that the (CBY) has adopted distinctive economic policies sustained by donors' assistances contribute to mitigate humanitarian crisis in short term".
In statement to the Yemeni News Agency (Saba) Zemam added" Team experts of IMF concluded this month first visit of the fiscal delegation of the IMF about Yemen since 2014. The delegation approved the regular periodic review per three months".
He indicated that the experts' report is published on the CBY's website, everybody can get acquainted with.
Zemam stated that the CBY has been working with its overall capacities through its accounts and available accounts of American Federal Bank to all Arab banks and others.
The Governor denied false news about study or reports by the IMF about the CBY and Finance.
It is worth mentioning that a team of experts from the IMF headed by Albert Beiger discussed recently with the CBY the recent developments and economic measures that can defuse humanitarian crisis in 2019.