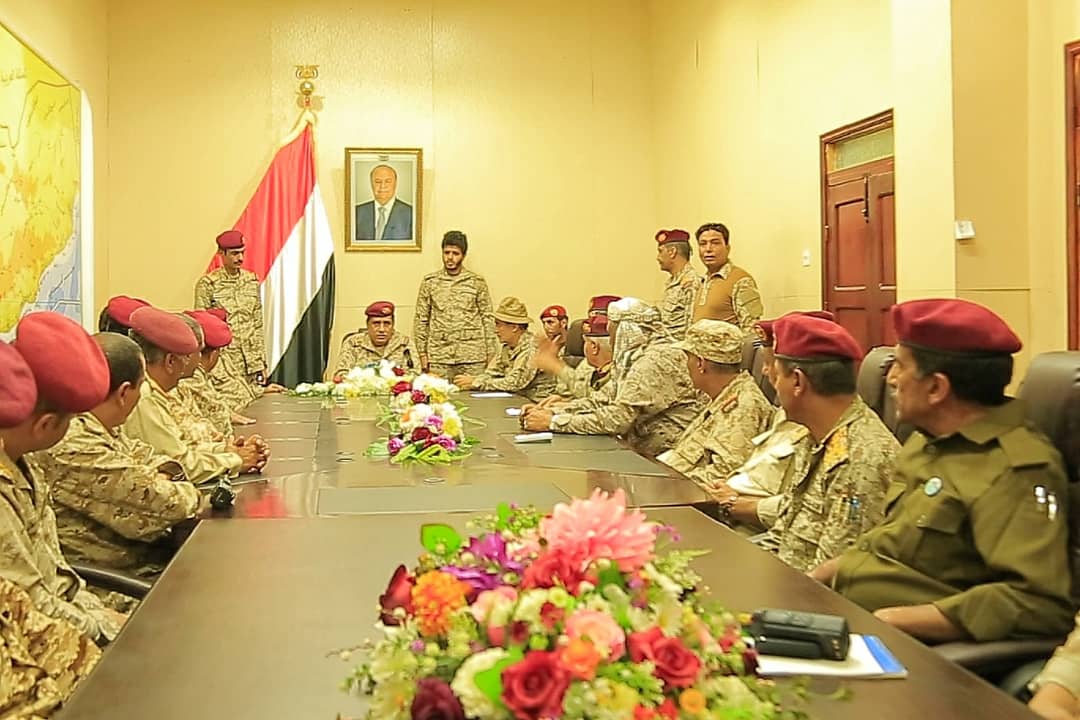 MARIB-SABA
The Chief of Staff, Brig. Gen. Abdullah Al-Nakhaee, and the leadership Ministry of Defense held a meeting here on Saturday to review the latest developments on the combat zones with the Houthi militia.
Al-Nakhaeewas briefed by the attending military commanders on the developments in thebattlefield. He took pride in the sacrifices of the national warriors as they heroically defend the Yemeni people against the Iran-backed Houthi militia.
Al-Nakhai stressed the need to step up coordination and cooperation and in the implementation of assignments at this critical stage.
He appreciated the support of the Arab Coalition to the Yemeni government including the support to the building of Yemen's armed forces.
The meeting was attended by the commander of the Arab Coalition forces in Marib province, Brigadier General Aoun Al-Qarni and the Inspector General of the Armed Forces Maj. Gen. Adil Al-Qumeiri.