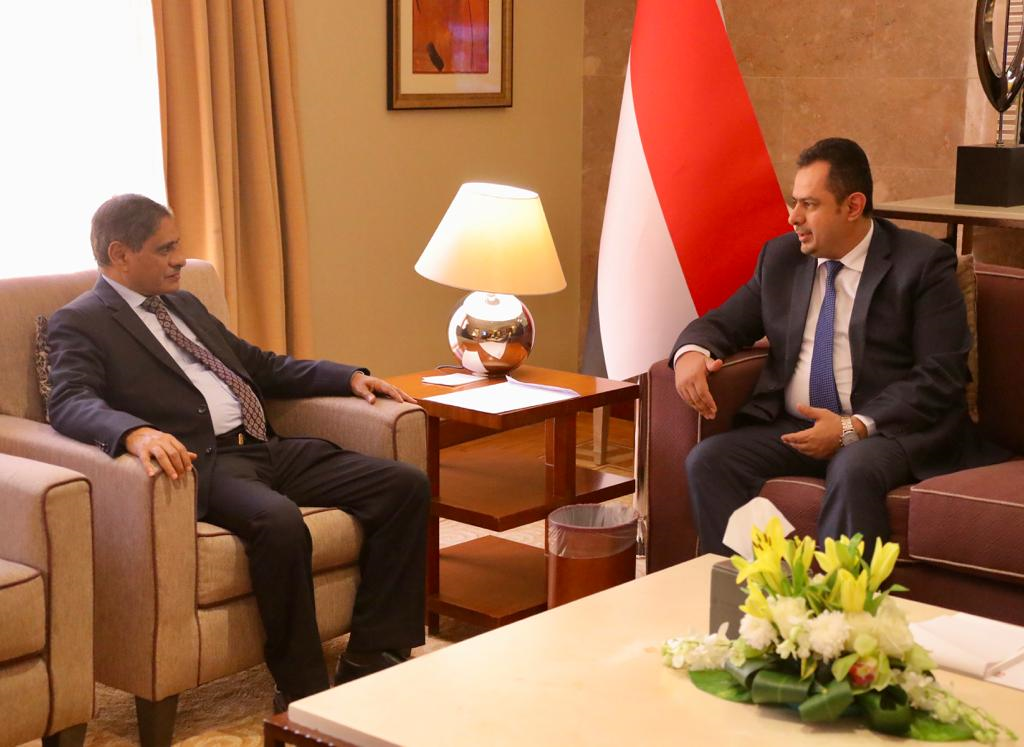 RIYADH-SABA
Prime Minister Dr Ma'een Abdulmalik met Wednesday with Governor of HuUdramout, Commander of Second Military Zone Maj. General Faraj Al-Bohssani.
Discussions focused on the situations of basic services in the province and underway efforts to improve them.
The Prime Minister applauded the local authority's efforts and the progress realized in reinstating basic services and maintaining security.
Dr Abdulmalik appreciated efforts made by the Saudi Program for Development and Reconstruction and electricity donation which has proved helpful in improving services in Hudramout.
Al-Bahssani reported to the Prime Minister about the situations in Hudramout, mainly in the area of security.