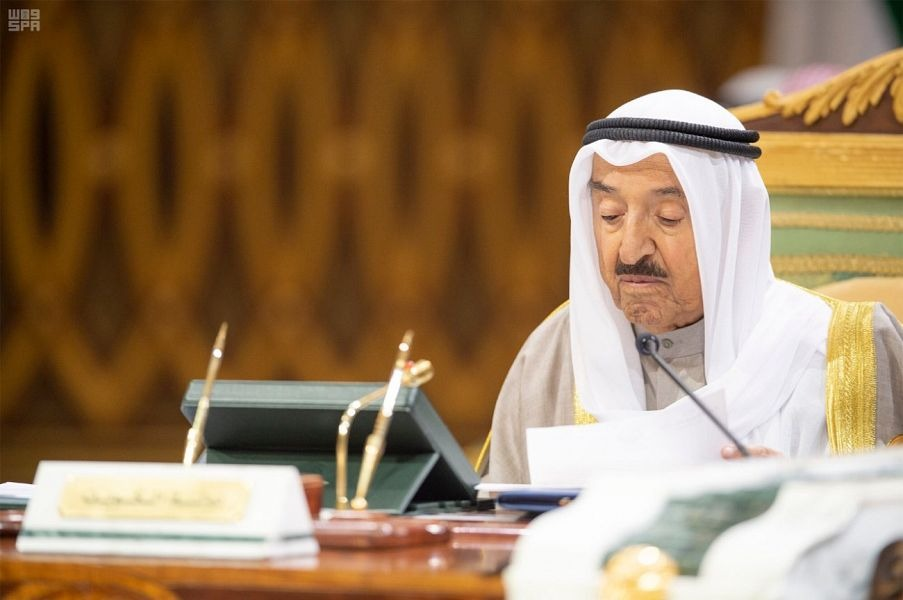 RIYADH-SABA
Amir of the state of Kuwait Sheikh Sobah Al-Ahmed Al-Jaber Al-Sobah stated that the GCC is keen on the political solution in Yemen that is based on the GCC's-brokered deal, its operational plan, outcomes of National Dialogue and International Security Council resolution 2216.
In his opening word at the 39th round of the high council of the GCC's leaders held in Riyadh, Sheikh Sobah said" The continuation of conflict in Yemen poses direct threat to the region, we wish th the ongoing peace consultations in Sweden all the best, to which contributed with providing logistic support , to reach a political settlement ".
The Amir of the state of Kuwait called on Iran to comply with the UN Chatter first of all non intervention in other countries' internal affairs, respect the countries' sovereignty and conduct on good rules of neighborhood to better serve the region's security, stability and peace.