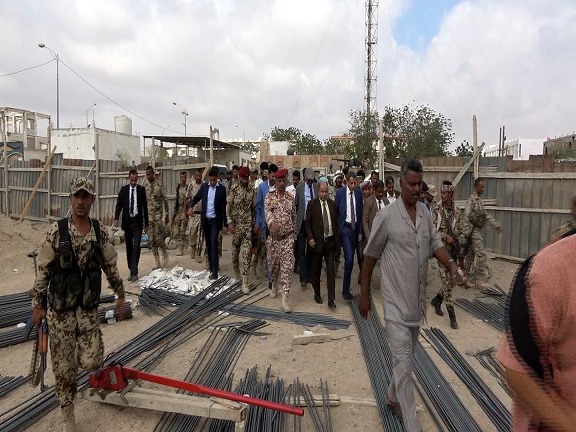 LAHJ-SABA
Deputy Prime Minister Salem al-Khanbashi and Governor of Lahj Ahmad Abdullah al-Turki launched on Saturday the premise of Lahj's local authority with the cost of YR 850 million financed by the government.
"We launch today the building of the local authority in Lahj Province for its significance in organizing the work of the local management," said Deputy Prime Minister, confirming that 2019 is the year of investment in Lahj as included in the government's plan for supporting investment plans and programs in this virgin province, which includes all investment capacities.
He called on all businessmen to invest in Lahj Province and seize available opportunities and facilitations to be provided by the local authority for investment.
For his part, the governor of Lahj praised efforts exerted by President and Prime Minister and their care of the province.
He confirmed that the people of Lahj always with realizing peace and development in the province.