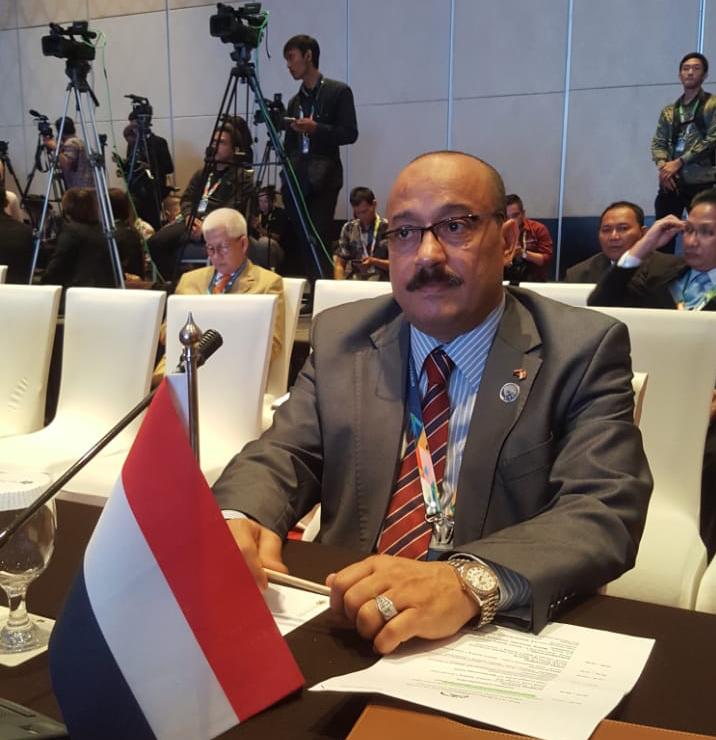 JAKERTA-SABA
Yemen's Ambassador to Indonesia Abdulghani al-Shamiri participated in Bali 11th Forum on Democracy concluded its activities in Bali Island here under the motto of "Efforts for Realizing Prosperity to All" on Friday.
Participated by 92 countries and seven international organizations, the conference aimed at establishing a standard democracy in Asia and Pacific Ocean area.
The two –day meetings discussed efforts for strengthening institutions and economic prosperity, justice, technology, creativeness, equality and sustainable development and democracy via learning experience of others and building strong cooperation between the democratic countries.
In its release issued after concluding the forum's meetings, it pointed to current situation of democracy on regional and international levels.
He noted that there is need for strengthening policies for ensuring public safety and banning using technology in fraud news and electronic crimes.
It confirmed significant role of technology in making good democracy and deterring challenges facing it.