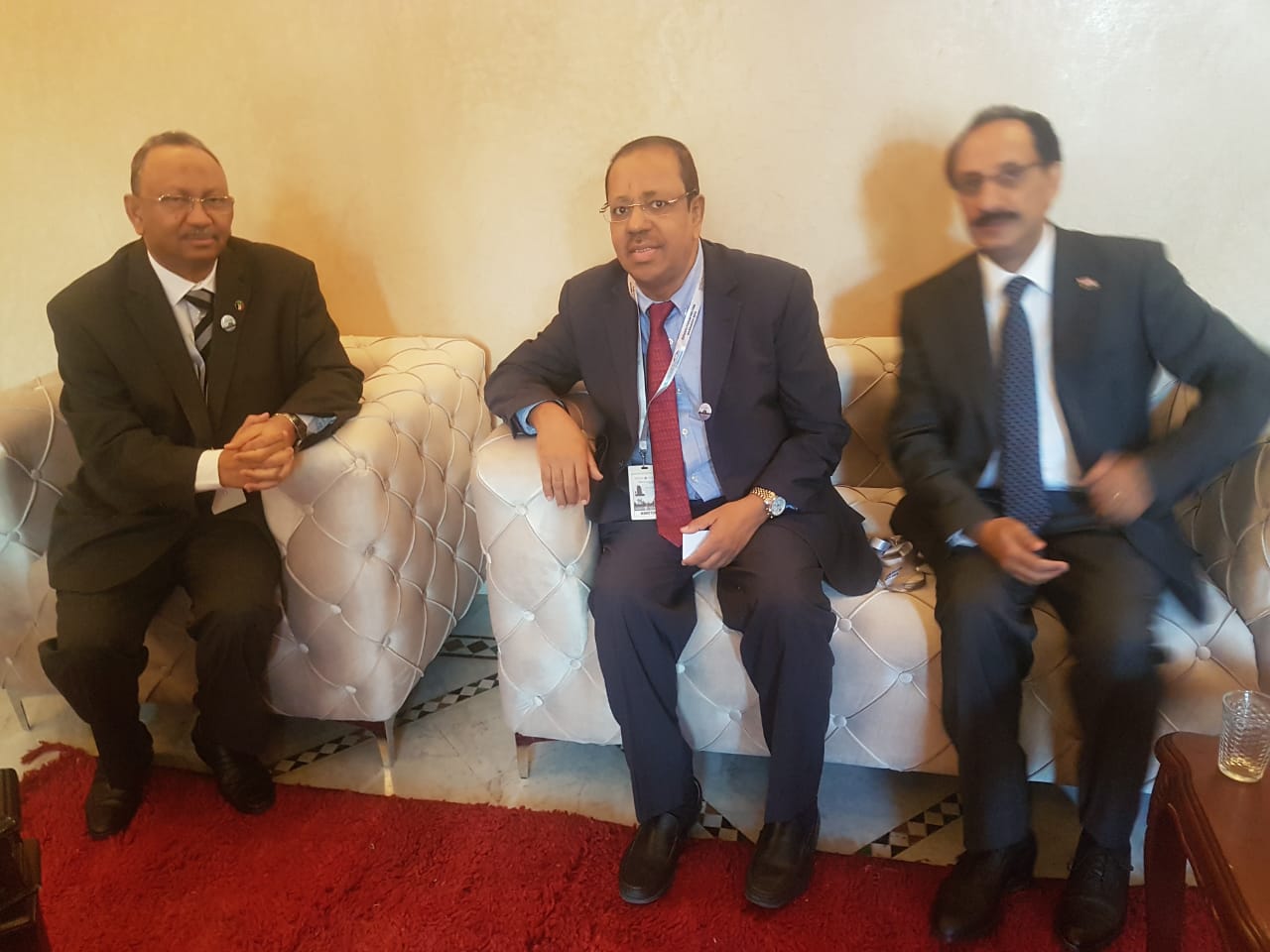 RABAT-SABA
Minister of Migration Alwee Bafaqeah met Friday in with the Sudanese Minister of State for Sudanese Expats Affairs Essam Awadh Motwali.
The meeting held on the sideline of the 11th International Form about Migration and Development organized by the UN in the city of Marrakesh, Moroccan Kingdom.
The two ministers discussed aspects of bilateral cooperation between the two countries.
Support for the Yemeni community in Sudan was a central focus of Alwee's conversations with Motwali.