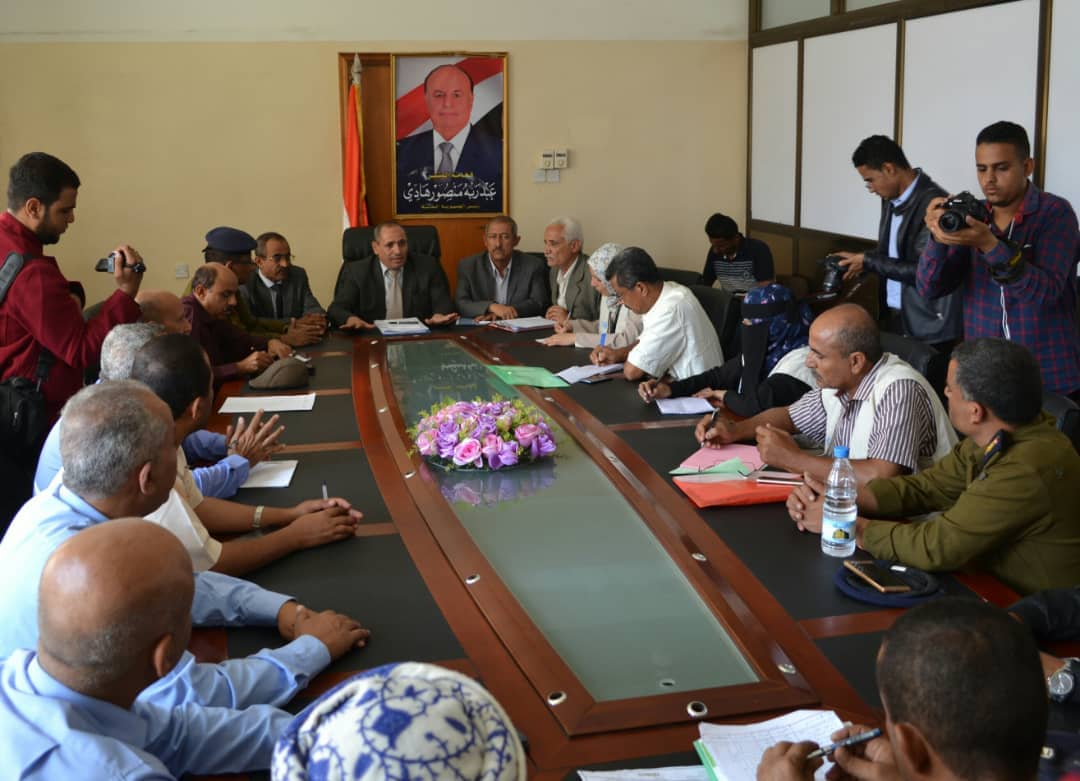 TAIZ - SABA
First Deputy Governor of Taiz Abdulqawi Al-Mekhlafi and a team representing the UN High Commissioner for Human Rights, the Office of the Attorney General and the Ministry of Interior discussed the conditions of prisons and reformatories in the province.
TheUNHCHR has been deployingmissionsto a number of provinces to inspect the conditions of prisons and reformatories to check their compatibility with the humanitarian standards, assess the needs to improve their status and incorporate those needs into the UNHCHR's plans for 2019.
Al-Mekhlafi pointed to the efforts of the local authority to upgrade these infrastructure from scratch so as to ensure that law is enforced and human dignity is preserved.
He said that the local government had established a special provincial reformatory for women and is now working on another provincial reformatory that meets with the human rights criteria.