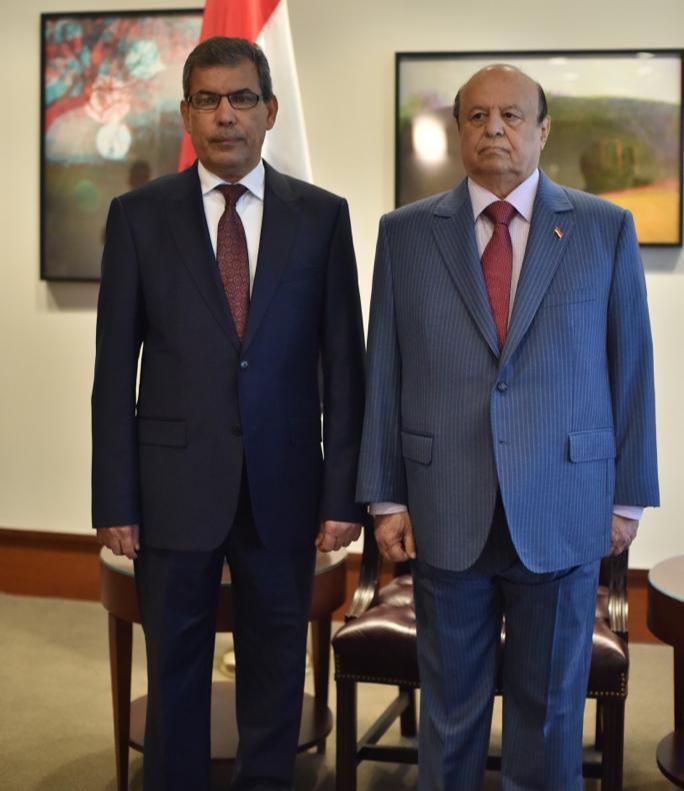 CLEVELAND-SABA
Ambassador Abdullah al-Sa'adi was sworn before President Abd-Rabbo Mansour Hadi on Tuesday as Permanent Representative for Yemen in the United Nations.
After the oath, President Hadi directed al-Sa'adi to explain the real situation in Yemen, its crisis and challenges and to introduce the steps of political reconciliation and the national dialogue on building the new federal Yemen based on justice, equality and good governance before Houthi coup against the outcomes of the dialogue and their blatant challenge to the Yemeni people's will and the UN resolutions led by Resolution 2216.
President Hadi hoped success to the new representative in his duties.
For his part al-Sa'adi expressed pleasure for the confidence granted by President to him, confirming to exert his best for representing his country