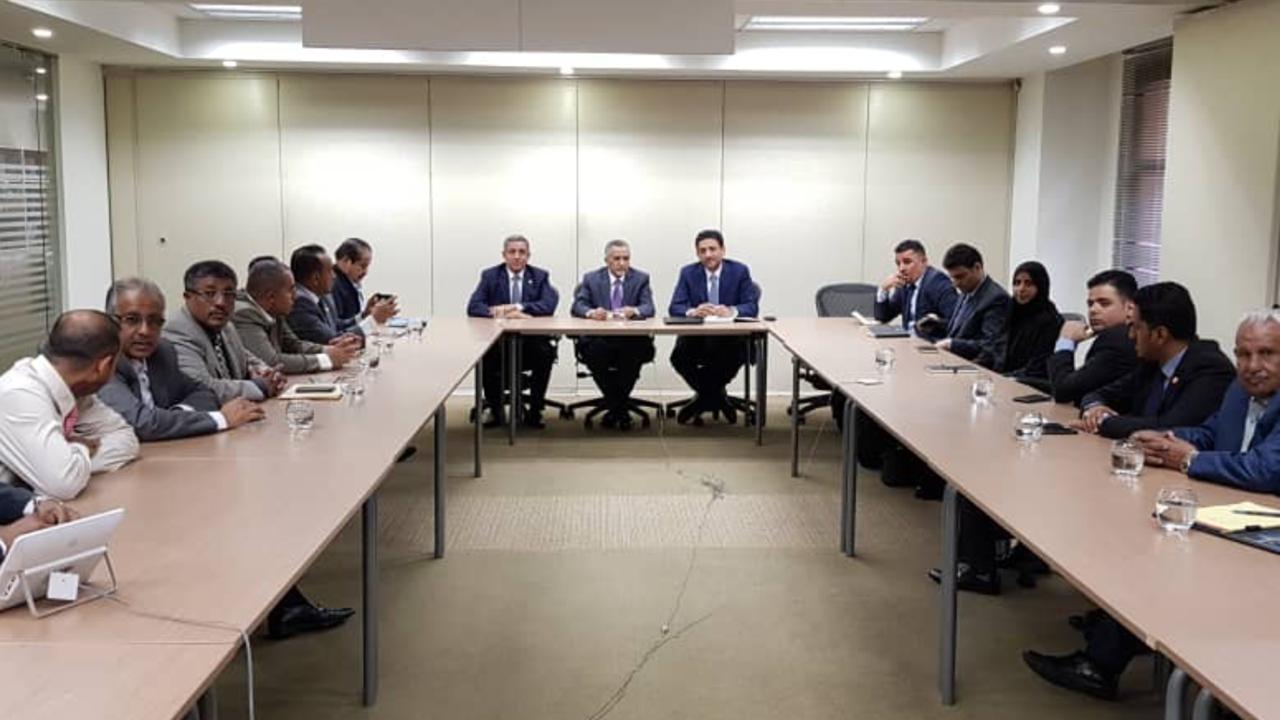 BEIRUT-SABA
In a meeting in the Lebanese capital Beirut on Thursday, the governor of Yemen's central bank Mohamed Zemmam and the leaders of the International Finance Corporation, the private-sector arm of the World Bank, discussed mechanisms to start implementing the first installment of IFC funding for Yemeni trade.
The meetings discussed mechanisms to start the implementation of the trade finance program funded by a number of donor countries at an amount of five hundred million dollars, according to the resolution of the Quartet at its last meeting.
The first installment will be $200 million, it will give Yemeni traders another option in the form of letters of credit covered by the Saudi financial deposit in the central bank.