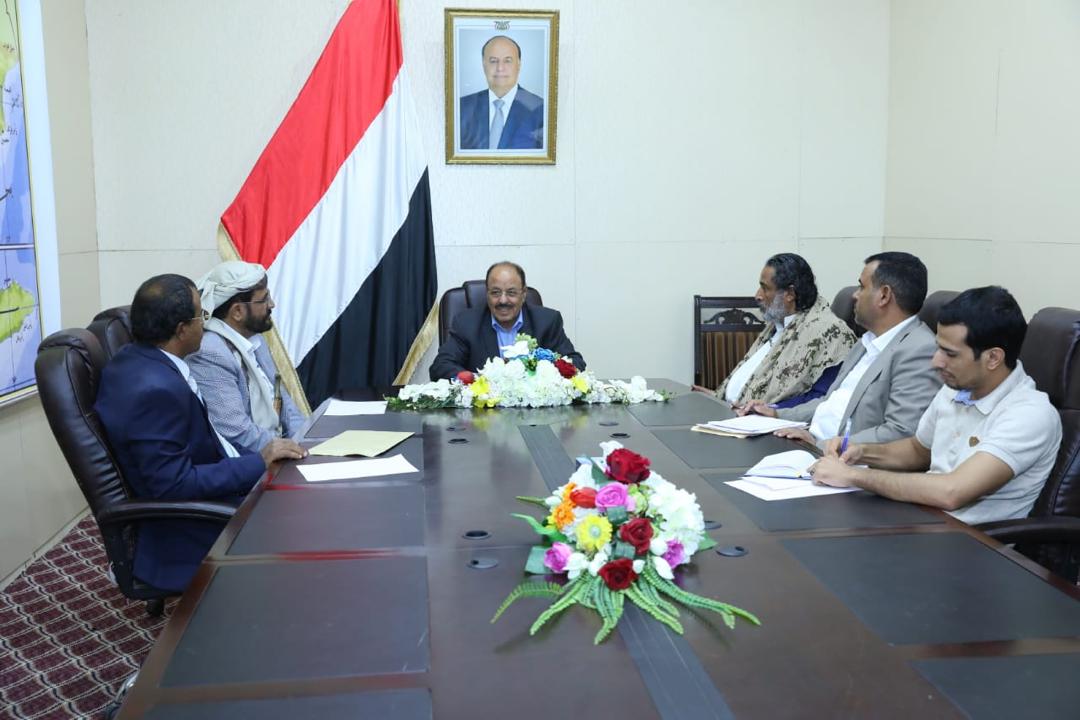 MARIB-SABA
Vice President (Lt Gen) Ali Mohssen Saleh met Monday with governors of Marib Maj. General Sultan Al-Arradah, Al-Jawf Maj. General Ameen Al-Akaimi and Al-Baidha Maj. General Nasser Asswadi.
Discussions touched upon underway efforts retake remaining regions under Houthi militia control, re-normalize situations in the three governorates which constitute the Province of Saba.
The Vice President commended the governors' efforts, appreciating Marib success to serve as a central seat for Saba Province. " Marib has been a central hub for entire Yemen not only for Saba Province in light of critical situations in all provinces due to Houthi coup", he said.
He also advised further cooperation and coordination between the three governorates in different fields, particularly in security.
The Vice President highly appreciated significant support provided by Saudi-led Arab Coalition in the fields of economy, development, military and humanitarian.
(Lt Gen) Mohssen has made clear that legitimate leadership led by President Abd-Rabbu Mansour Hadi is very interested in achieving peace, restore the state and go on building the federal Yemen.
(Lt Gen) said" The option of federal state of six provinces is the choice of all Yemeni people who came to consensus about. The six provinces federal state was launched immediately after the conclusion of National Dialogue Conference, all political forces endorsed prior Houthi militia's coup. It is the option that all Yemeni peoples are looking forward to achieve as it is the key solution to many problems of the country".
The governors reported to the Vice President about the underway efforts carried out by local authorities to recapture the remain areas under militia control, re-instate basic services and normalize situations.