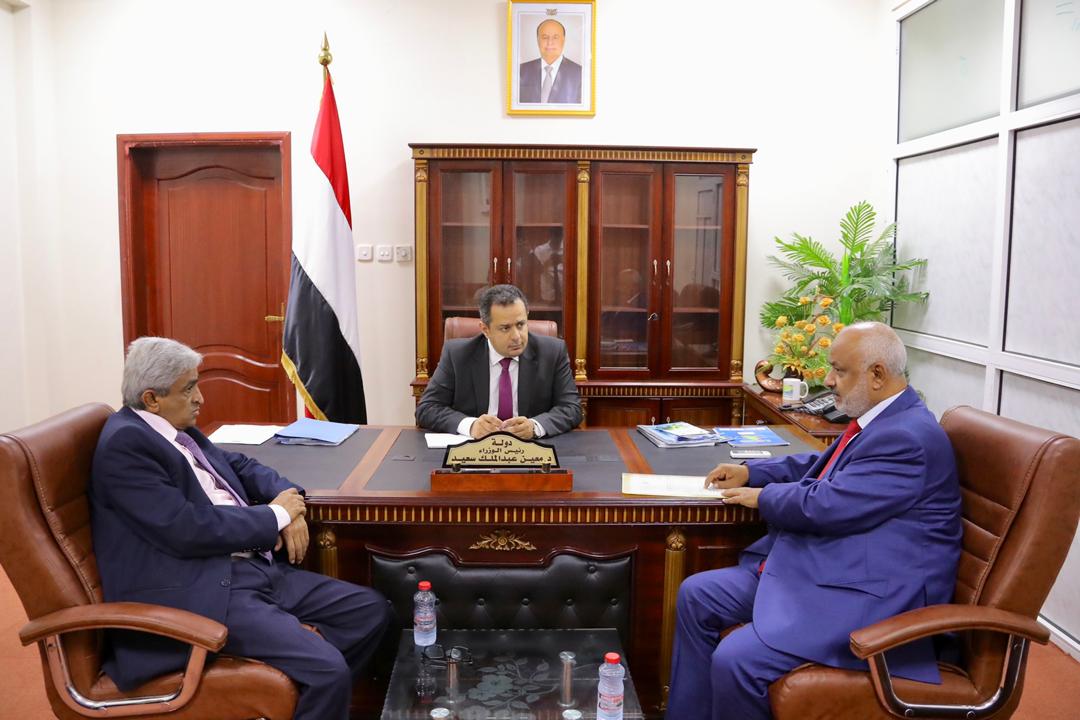 ADEN-SABA
Prime Minister Mo'eenAbdulmalik discussed with Governor of Hodeida al-Hassan Taher military developments and the process of liberating the province from Houthi militia.
Taher acquainted the Prime Minister with the ongoing battles and victories accomplished by the national army in Hodeida. With support from the Saudi-led Coalition's forces, the national army's forces are nearing the Strategic Port of Hodeida.
He pointed out that the militia are still stationing in neighborhoods and shelling the positions of the national army from the city where they use civilians as human shields.
Prime Minister praised great advance of the national army and the people resistance for saving thousands of Yemeni people from tyranny of Houthi militia, who committed different violations against unarmed people and exposing the 22nd of May Hospital to shelling.
He pointed out that President Hadi is following up the military operations as the battle against the rebel militia is the prime battle for all Yemeni people and will end only when the Yemeni' flag is lifted on the top mountains Marran, the stronghold of Houthi leader.
Prime Minister praised the military support of the Arab Coalition and its active participation in those victories, confirming that Yemeni people will record this position in the history.