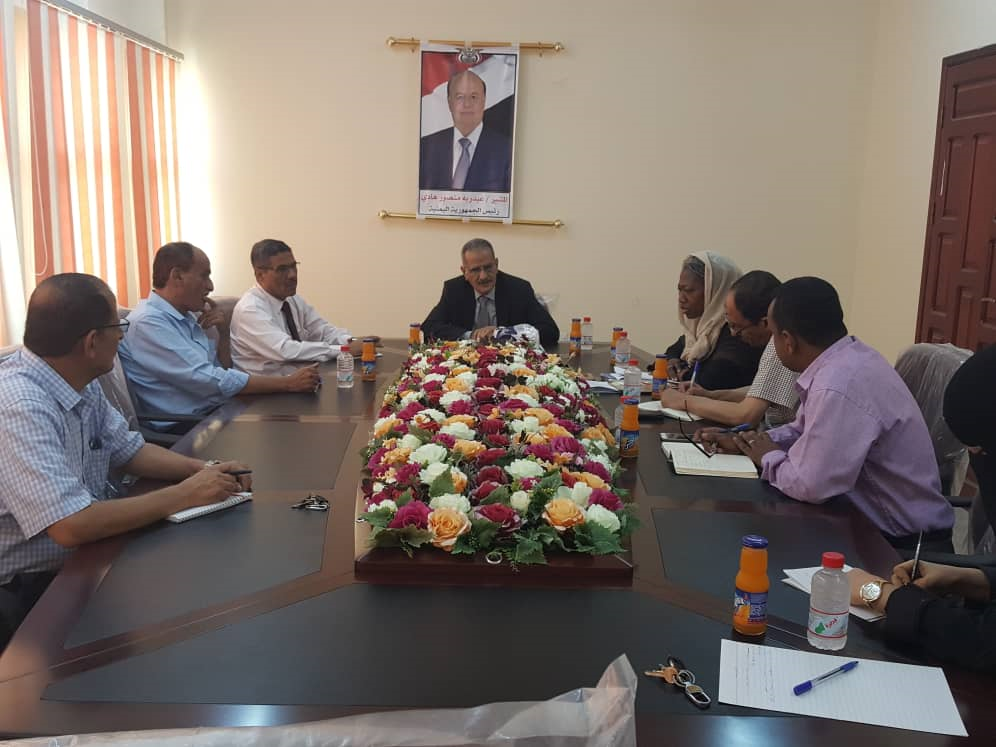 ADEN-SABA
Minister of Education Dr. Abdullah Lamlas has said the ministry will have the key role of distributing the Saudi USD 70 million- grant to teachers.
He made it clear that the ministry will first deposit the fund in the Central Bank of Yemen in Aden and then will directly distribute the fund to the teachers and displaced teachers on the bases of teacher names' list of 2014 in full coordination with the UNICEF.
In a meeting with UNICEF Representative ArinaDhiya', the two parties discussed international support to education sector in Yemen and relations between the organization and the ministry, more specifically establishing a unit for international partnership in Ade.
Lamlas confirmed making use of the projects of international partnership and "Education is not Transferable".