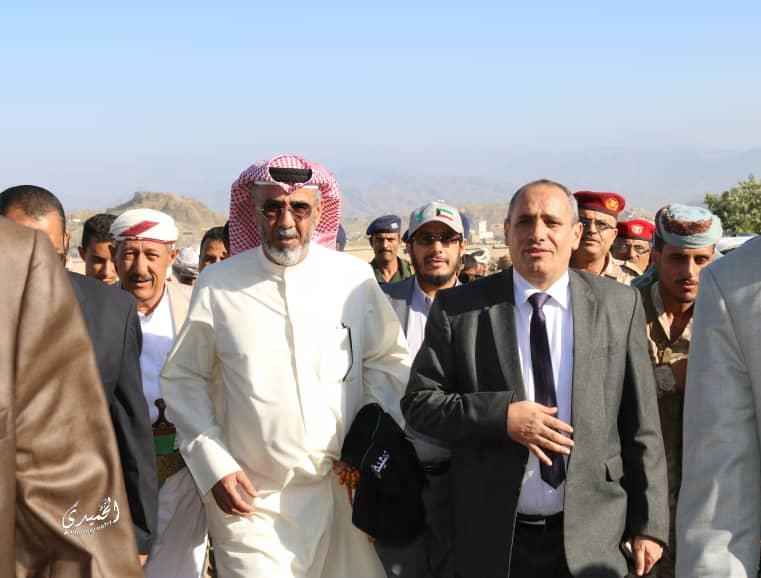 TAIZ-SABA
Deputy Governor of TaizAbdulqawi al-Mikhlafi received on Wednesday a Kuwaiti delegation headed by Abdullah al-Shaji for inspecting the ongoing work in the housing complex assigned to widows and orphans of the war financed by Kuwaiti al-Salam Foundation and implemented by al-Nour Charitable Corporation.
The delegation made a tour to a number of neighborhoods inside Taiz City for inspecting damages and destruction caused by Houthi war against the province since 2015.
Al-Mikhlafi praised efforts of Kuwaiti brothers and providing different kinds of support, pointing to historical roles of the people and the State of Kuwait for supporting development and humanitarian projects in Yemen in general and Taiz in particular.
The project includes 300 units in its first stage and will be followed by multiple projects to be financed by al-Salam Foundation to include all widows and orphans of the war, said al-Mikhlafi.
For his part, the Head of the Kuwaiti Delegation confirmed that the project is a gift from the State of Kuwait to Yemeni people, praising facilitations made by the local authority for implementing the project.
Al-Mikhlafi honored the Kuwaiti foundation for its efforts supporting humanitarian and development projects in Taiz.