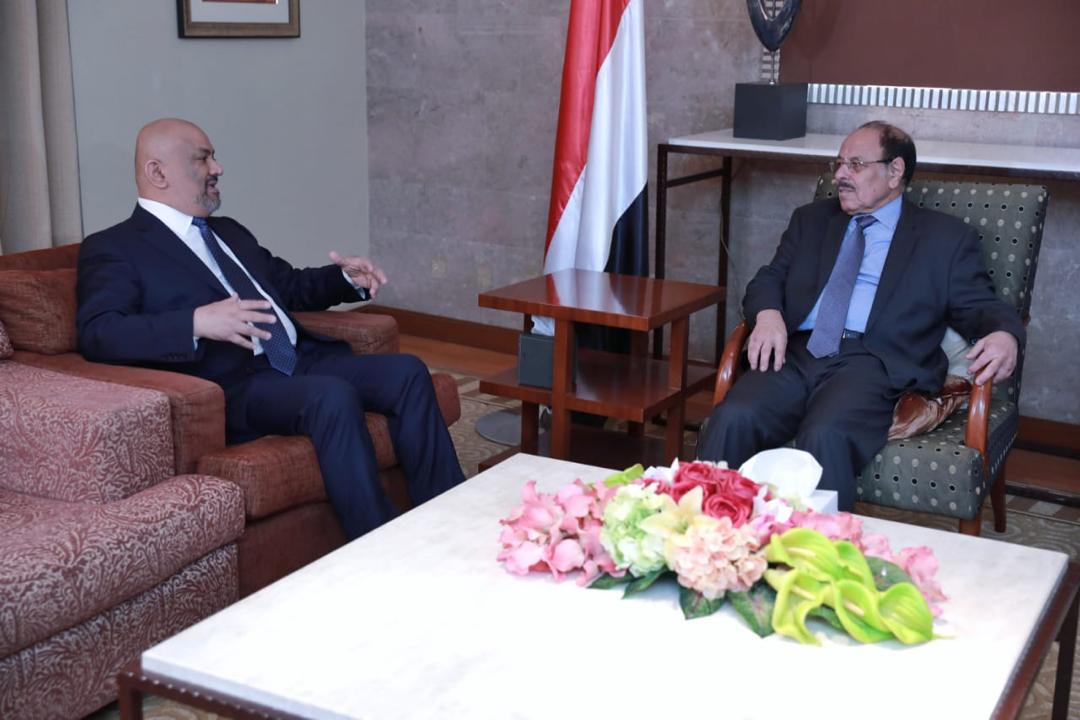 RIAYDH-SABA
Foreign Minister Khaled Al-Yemany reported to the Vice President (Lt Gen) Ali Mohssen Saleh about the performance of the Foreign Ministry and diplomatic missions' actions.
The Vice President was briefed on underway efforts by the Ministry to make the legitimate government's voice heard abroad.
The Vice President urged more efforts to mobilize regional and international support for establishing durable peace that based on the three terms of reference.
" The battle Yemenis have been fighting today along brothers of Saudi-led Coalition has been imposed by Houthi putschist militia, it is necessary fighting to stand up to threat that Houthi group poses to Yemen's national interests, security and region's as well", said Mohssen.
Discussions also touched upon the latest developments, government's constructive response to the UN envoy's good offices to alleviate the Yemeni peoples' suffering.