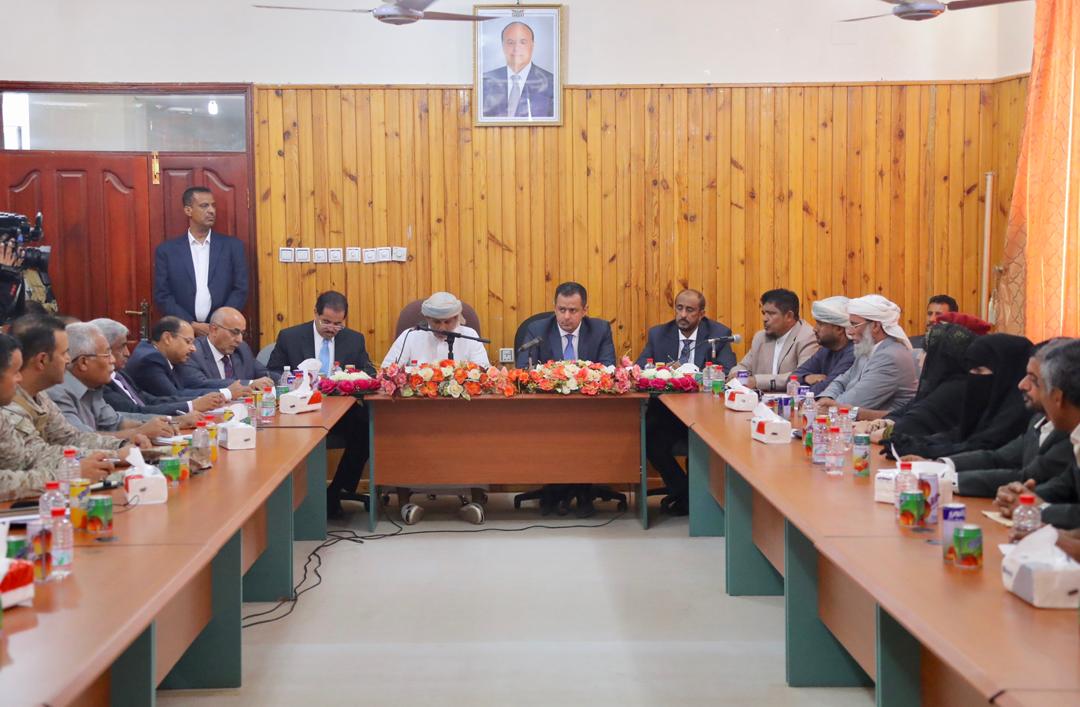 ALMAHARAH-SABA
Prime Minister Dr Ma'een Abdulmalik chaired a meeting Saturday included local authority officials in the province of Al-Maharah.
The gathering devoted to discuss the situations in Al-Maharah and explore procedures and mechanisms to re-construct what have been damaged by Luban tropical storm.
Local authority officials in charge provided detailed reports about the size of damages caused by the natural disaster.
They reported that Luban tropical storm has totally and partially damaged villages, plantations, water wells, livestock and seriously devastated infrastructure including highways, bridges, water and electricity networks as well as telecom and Internet networks.
They also reported that dozens of population have continued to be Internally Displaced People (IDP) taking schools, mosques, public buildings as shelter.
The Prime Minister gave a word in which he stated the he has already inspected the damages and realized the size of destruction. He affirmed that the government will do utmost efforts to manage the impacts of the natural disaster through coordination with brothers in Saudi-led Arab Coalition in order to launch the reconstruction operation as soon as possible.
" We're going to launch an appeal to the International Community, friends and brothers to help us to cope with the consequences of this natural disaster", Ma'een said