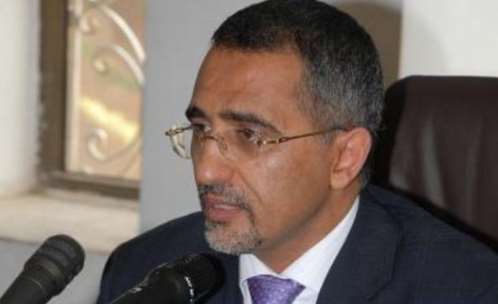 ADEN-SABA
Central Bank of Yemen (CBY) has accomplished necessary measures to cover credits for commodity imports through withdrawing from the Saudi deposit, fifth payments with total amount $61 million.
Approvals are also issued for the belated credits of the previous payment with total sum $66 million.a
Governor of CBY Dr Mohammed Zimam told the Yemeni News Agency (Saba) that drawing mechanisms have become simplified take less than seven days to be finished and cover all credits submitted from all provinces including the Hudramout traders' credits which all have been approved to import rice commodity, other credits will issued on Sunday.
Zimam stated that all credits will be carried out on Sunday so that merchants are notified to supply their money in the Yemen Rial (YR) to the CYB starting from tomorrow Thursday until Sunday.
Foreign exchange rate against US dollar is $1 for 585 (YR) until Monday October 29. This price for importing basic commodities.