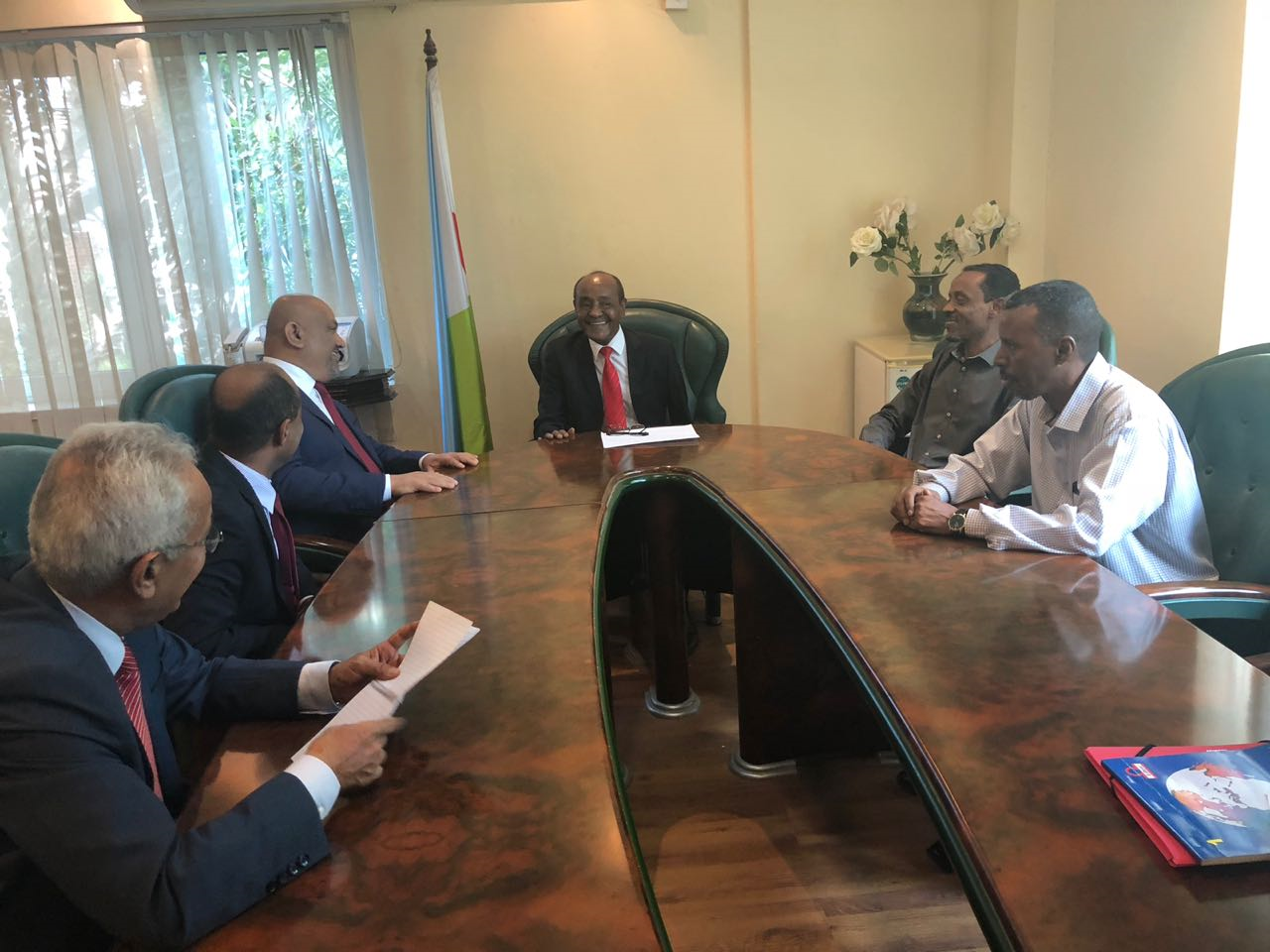 DJIBOUTI-SABA
Djiboutian Interior Minister Hassan Mohammed said" His Excellency President Ismail Omer Guelleh issued firm directives to offer the Yemeni national as equal treatment as the Djibouti citizen".
As he received Foreign Minister Khaled Al-Yemany Monday, Mohammed added" The Yemeni citizen in Djibouti never be asked about Identity or Visa or suchlike matters, rather the Yemenis given clearance to seek for job-opportunity as equal as the Djiboutian nationals, this is not applied to any other nationality in Djibouti".
Mohammed also stated that many of the Yemenis who came to Djibouti established their own stores and small-businesses without being asked to get licenses. He confirmed that they don't create any problems nor pose security concerns for the country.
The Djiboutian minister indicated that the International Organization for Migration (IOM) has a program for voluntarily return for the Yemeni refugees who would like to return to the government-held regions in Yemen.
Al-Yemany praised Djibouti's support and efforts made by the Djiboutian Interior Ministry to receive the Yemenis who had to depart Yemen due to harsh conditions created by Houthi militia's coup against the state.
" Yemen and Yemenis can't but to be grateful for Djibouti's noble efforts, it has already set an extraordinary example for brotherhood, humanity, cooperation and love", Al-Yemeni said.