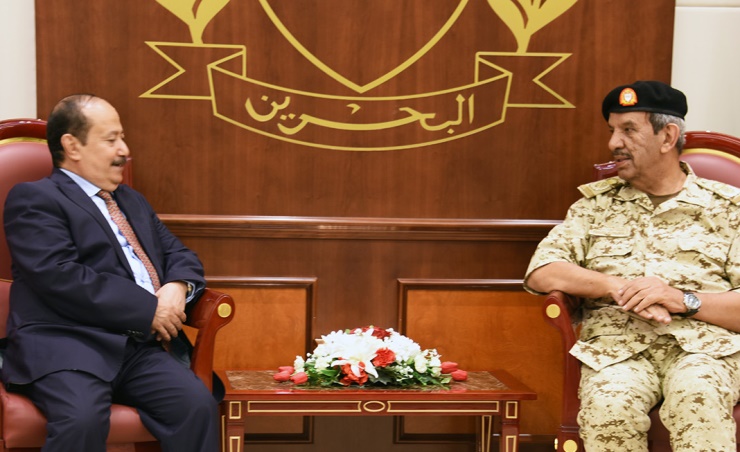 MANAMA-SABA
Yemen's Ambassador to Bahrain Ali al-Ahmadi discussed on Monday with the General Commander of Bahraini Kingdom's Defense Forces Marshal Khalifa bin-Ahmad Al Khalifa cooperation in training and qualifying Yemeni officers and soldiers in military institutions.
Al-Ahmadi explained the military field in Yemen and victories accomplished by Yemeni military forces and popular resistances in facing Houthi rebel militia for regaining the rest cities.
He conveyed thanks and appreciation of the political leadership to the people and government of Bahrain for their support to political leadership and their active participation within the Saudi-led Coalition.
For his part, Khalifa renewed his country's support to the political leadership and the government for beating Houthi coup and readiness for boosting cooperation in field of qualifying Yemeni military cadre.