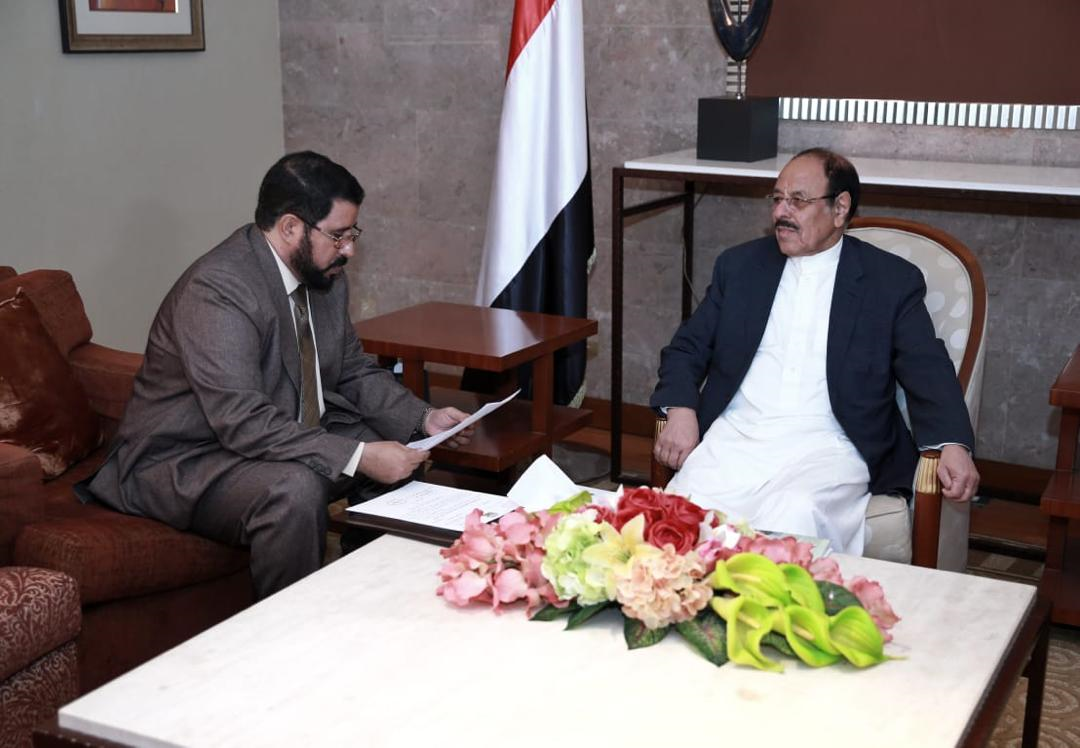 RIYADH-SABA
Vice President (Lt Gen) Ali Mohssen Saleh commended significant military advancements the government's armed forces have gained recently against Iran-allied Houthi putschist militia in the province of Sa'adah, thanks for substantial support by Saudi-led Arab Coalition forces.
His statement came as he met Thursday with Governor of Sa'adah Hadi Tarshan.
The governor reported to the Vice President about the combat operations have been fought by national army against the Houthi militiamen in Sa'adah.
(Lt Gen) Mohssen stated that political leadership headed by President Hadi and backed by Saudi-lead Coalition has been firmly determined to go on battling Iran-backed Houthi militia that caused Yemenis unbearable troubles and threatens brothers and friends.