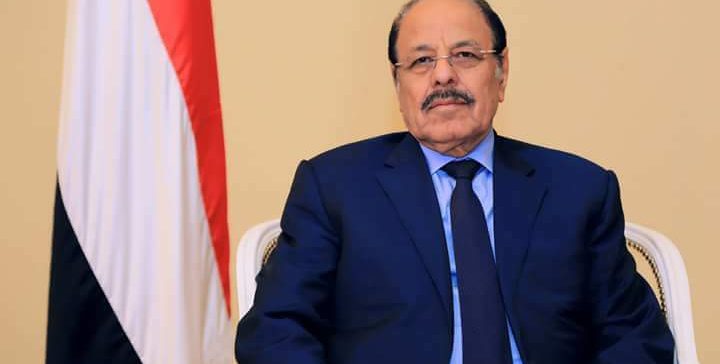 ADEN-SABA
Vice President (Lt Gen) Ali Mohssen Saleh conducted Monday evening telephone calls to keep in touch with the situation in Al-Maharah province in the wake of "Luban" tropical storm.
(Lt Gen) Mohssen made phone calls to Al-Maharah Governor Sa'eed Bakreit and senior officials in charge. In his telephone conversations, he was detailed about relief efforts aimed to help the peoples in need.
The Vice President also conducted phone calls with Commander of Joint Forces, His Royal Highness Prince Fahd bin Turki bin Abdulaziz Al-Saudi and Ambassador of Custodian of the Two Holly Mosques to our country Mohammed Sa'eed Al-Jaber.
During his telephone conversation (Lt Gen) explained the situations in Al-Maharah, highlighted the need for urgent fraternal support to avoid a catastrophic crisis.
It is a noteworthy that the Command of Joint Forces has set-up a Crisis Unit to contribute to relieve, rescue and evacuate efforts.