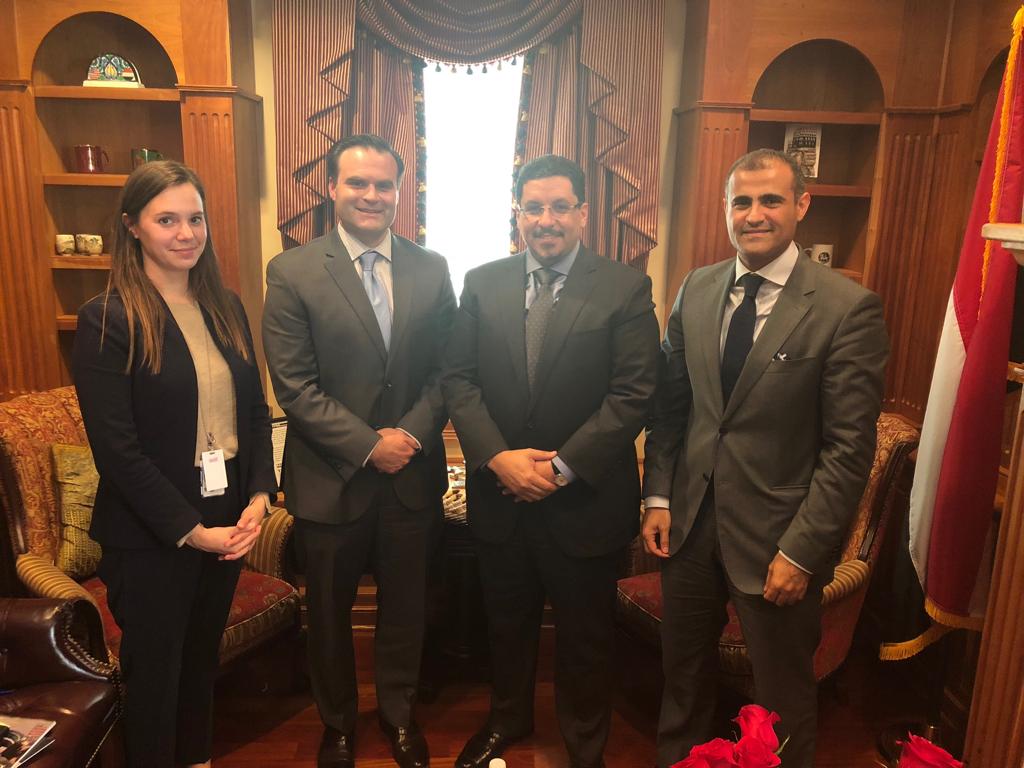 WASHINGTON-SABA
Yemen's Ambassador to Washington Dr Ahmed Awadh bin Mubark met Statuary with Deputy Coordinator of the US Bureau of Counterterrorism and Violent Extremism Christopher Harnish.
The meeting devoted to discuss they Yemeni government's efforts aimed at counter-terrorism. Coordinating efforts for countering extremis and US support for Yemen to counter the terrorism were a central focus of Bin Mubark's conversations with Harnish.
Bin Mubark cited the legitimate Yemeni government's efforts aiming to counter terrorism since 2012.
He stated that the Yemeni government headed by President Abd-Rabbu Mansour Hadi alongside the Saudi-led Arab Coalition and United Arab Emirates have been doing utmost efforts to counterterrorism. He also pointed out to the government's endeavor to establish national center for reintegration and counter extremism in 2014.
For his part, Harnish stated that US administration is continuing to support the legitimate government in Yemen in different fields including counterterrorism. He stressed the importance of coordinating efforts to control terrorism danger in Yemen." Yemen is key partner for the US in countering terrorism", said Harnish