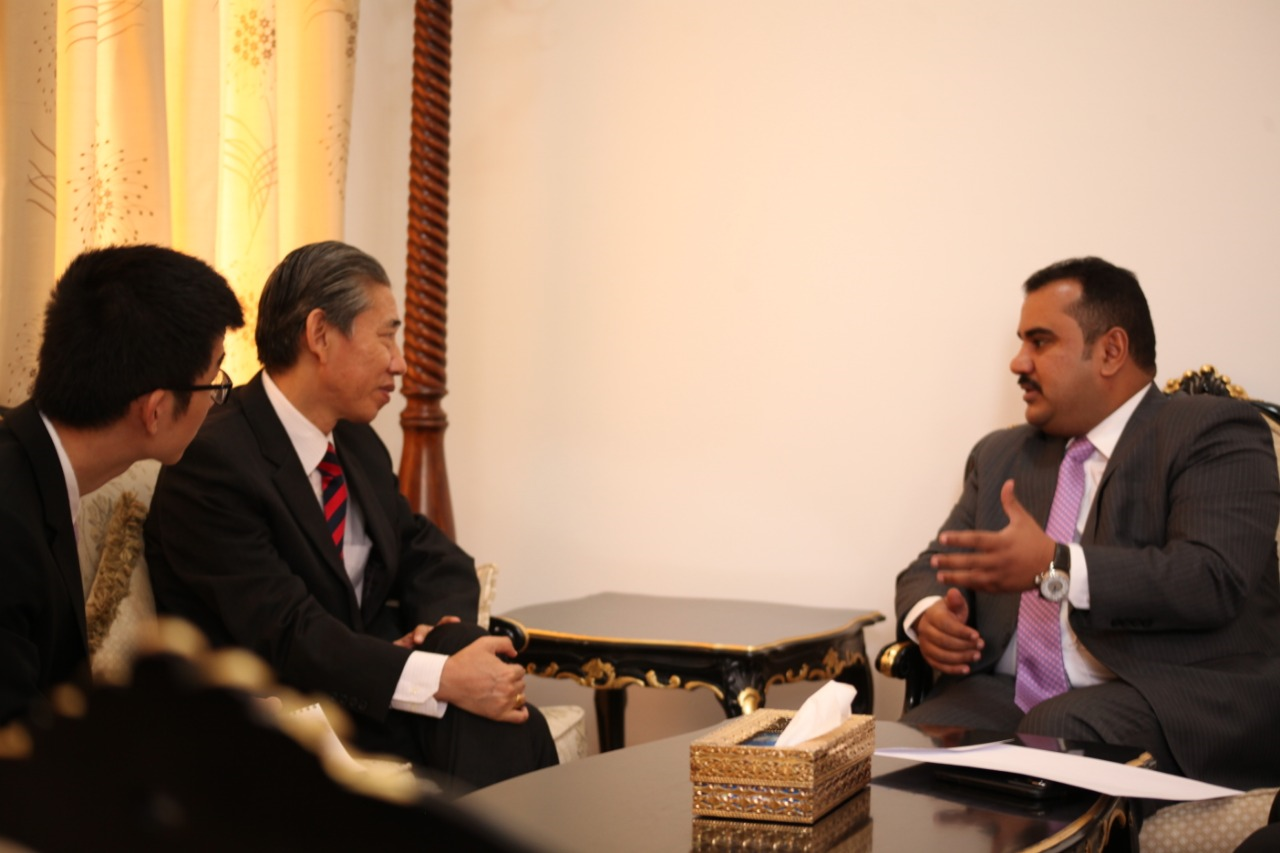 RIYADH-SABA
Deputy Minister of Foreign Affairs for Financial and Administrative Affairs Awsan al-Awd discussed with Chinese Ambassador to Yemen Kang Yong on Wednesday facilitating measures of getting visas by Yemeni students and businessmen.
He confirmed that such facilitations and assistances provided by China to Yemen reflect deep-rooted relations between the two friendly countries.
Al-Awd touched upon significance of holding diplomatic courses provided by Chinese Ministry of Foreign Affairs for training Yemeni diplomats.
For his part, the Chinese diplomat promised of following up facilitating measures of granting visas to Yemeni students and businessmen with concerned bodies in China.
He praised Yemeni government's efforts for realizing peace.