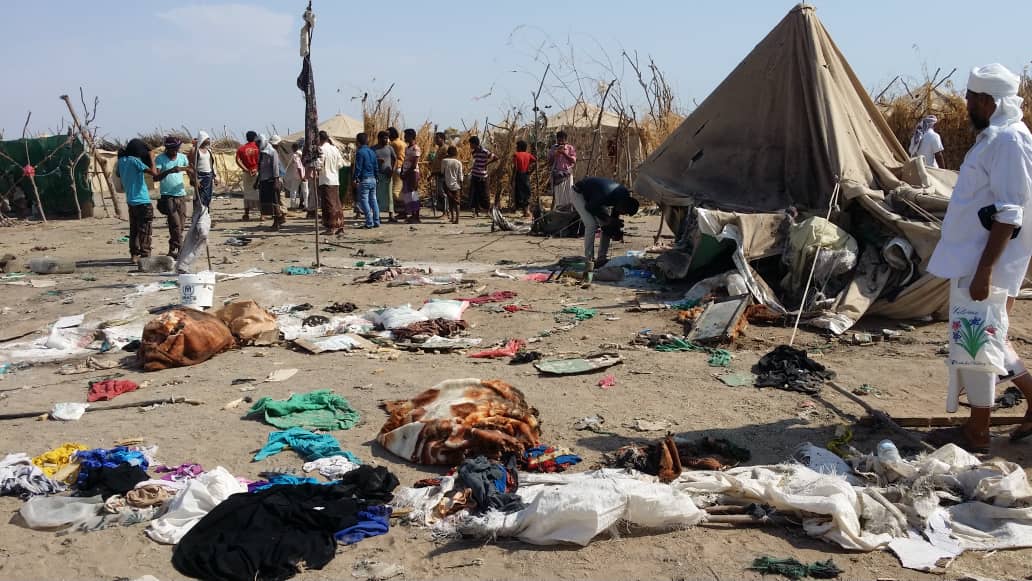 ADEN-SABA
The General Assembly for Arab Red Crescent and the Red CrossArab Red Crescent and Red Cross Organization has denounced the malicious crime committed by Houthi rebel militia against displaced people at BaniJaber Camp in Khoukha, Hodeida Province.
The Houthi shelling on the camp killed a woman and injured a number of displaced people; some of them sustain serious injuries.
This crime is a blatant breach to the international law, mainly the humanitarian international law which stipulates on immunity of the civilians and innocent, said a release issued by the assembly on Friday.
Geneva four accords for 1949 and the additional protocol issued in 1977 include rules protecting civilians and civil possessions during armed conflicts; international and non-international, added the release.
The organization expressed regret towards negligence of some concerned international organizations and the international community and not doing well to Yemeni innocent civilians, who face willingly attack-almost daily- by Houthi militia.
The release condemned silence of the international community towards these repeated violations of all international principles and human rights.
The organization called on the UN, the Human Rights Council and other relevant UN organizations to shoulder their responsibilities and taking necessary and quick measures to stop Houthi militia of committing more crimes in addition to previous ones which included storming the orphan centers in Sana'a, recruiting children as soldiers and trading with UN relief with families for recruiting their children.
BaniJaber Displaced People Camp at Khokho District is one of King Salman Center for Relief and Humanitarian Activities' projects for displaced people.