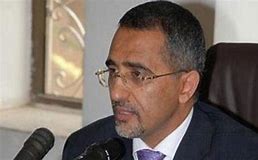 ADEN-SABA
The Governor of the Central Bank of Yemen (CBY) Dr. Mohammad Zimam has confirmed that the Saudi grant directed by the Custodian of the two Holy Mosques King Salman Bin Abdul-Aziz, estimated at USD 200 million, has been deposited on Wednesday in the bank in Aden.
Zimam valued the brotherly support of Saudi officials led by King Salman and his Crown Prince Mohammad Bin Salman for their care of economy in our country and providing financial aid, which help alleviating severe economic conditions and reviving the Yemeni Rial.
" We always have been witnessing the Kingdom of Saudi Arabia standing by Yemen in different stages and conditions like quick rescue of deterioration of the Yemeni Rial," said Zimam, adding there are other measures the government and the Central Bank are taking to stop deterioration of the Rial and reviving the economic situation.
The Saudi new grant of USD 200 million is added to the USD one billion deposited in 2012 and to the two billion deposited early 2018, in addition to the oil monthly grant of USD 60 million, which their revenues go to the bank in Aden, said Governor of the CBY Zimam.
He confirmed that he will not allow playing with the currency, warning the private banks and money exchangers of doing anything harm the national economy and the exchange price.
Measures against the spoilers of national economy will face strict legal measures with the help of regional and international concerned bodies.
He pointed to the bank's current measures of improving humanitarian conditions via helping the commercial banks of increasing imports of basic goods to the people.