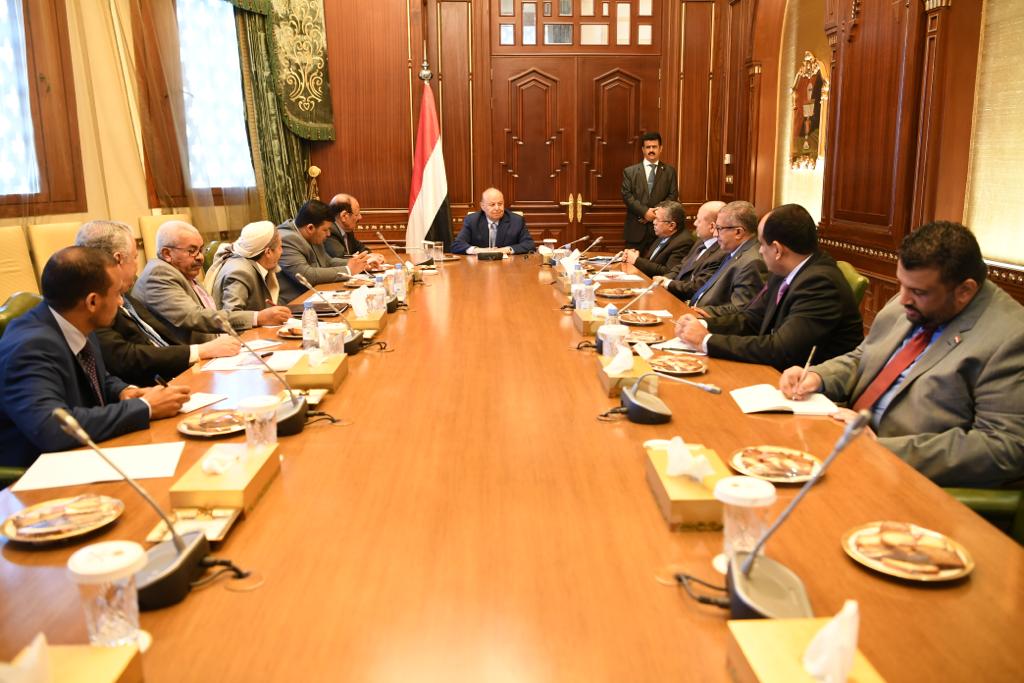 RIYADH-SABA
President Abd-Rabbu Mansour Hadi presided over a meeting of his advisory board in the presence of his deputy, Ali Mohsen Saleh, and Prime Minister Ahmed bin-Daghr here on Monday.
The meeting discussed the overall local developments especially the severe economic consequences of the Houthi militia's September 21 coup and of the war the militia triggered.
It emphasized need to intensify the efforts of the government particularly the Economic Committee to achieve economic and developmental stability in the country.
Hadi acquainted on his latest visit to the United States and his meetings on the sidelines of the General Assembly session with the US President Donald Trump and UN Secretary-General Antonio Guterres.
Vice President Ali Mohsen briefed the meeting on his recent visit to the frontlines of the fight between the army and the rebels in the northern provinces of Saada and Hajjah where the army had been making strategic gains.