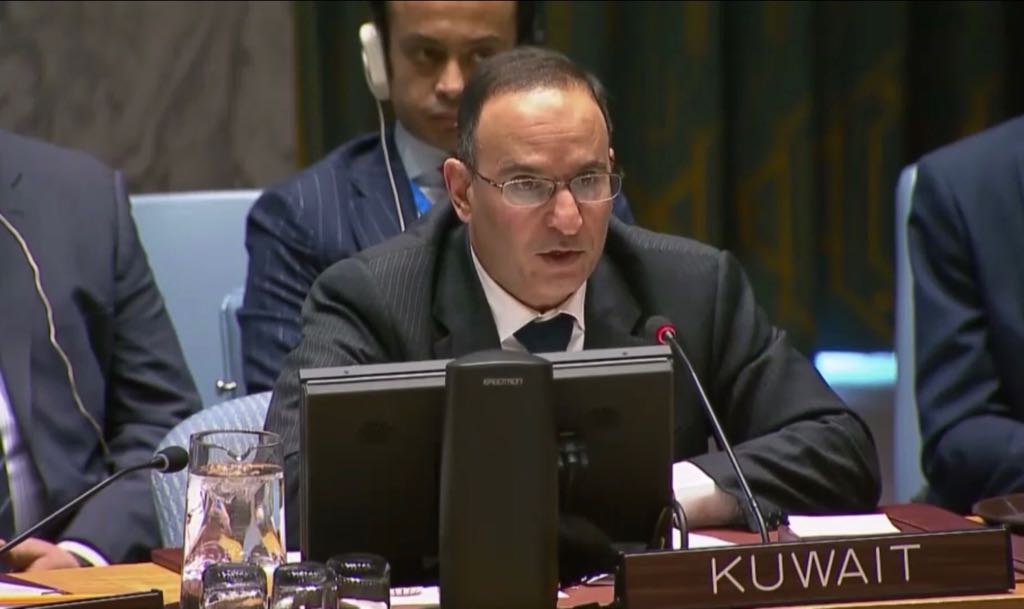 NEW YORK-SABA
Kuwait asserted that humanitarian situations in Yemen general and in Hodiedah in—in particular—reached unprecedented stages of daily suffering of the Yemeni people.
This came in the State's of Kuwait word at the Security Council's session held Friday to discuss the situation in Yemen which delivered by the permanent representative of Kuwait to the UN Mansour Al-Otaibi .
According to the Kuwait News Agency Kuna Al-Otaibi said:" Our meeting today on the deterioration of the humanitarian situations in Yemen is the expected result of failure of the political efforts of the crisis, which caused by the absence of the delegation of Houthi group of the round of consultations which was scheduled to be held on September 6,2018".
Al-Otaibi added that the coalition was working to give the efforts of the UN Secretary General to Yemen time and opportunity to bring the Yemeni parties back to the dialogue table despite the security challenges represented by Houthi group practices that threaten the peace and regional security through control over ports of Hodeidah and its threat to the safety of international maritime traffic.
Al-Otaib confirmed that ballasitic missiles attacks on neighboring countries can not be tolerated as well as the threat posed against international shipping routes in Bab Al-Mandab and the Red Sea, which will have negative impact on international peace and security.