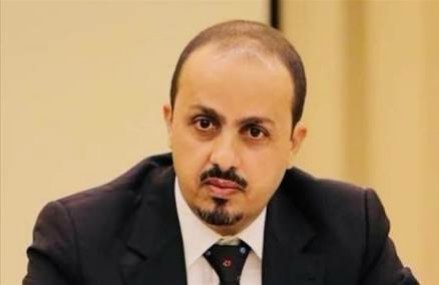 HODEIDAH-SABA
Minister of Information Muammar al-Eryan said the Houthi militia have admitted their terrorist fighters and military vehicles into the warehouses of the UNICEF and the WFP and into the Red Sea Mills to hide them as the clashes between the rebels and the army intensified in Hodeidah province.
In a statement to Saba, al-Eryani said after the army, backed by the Arab Coalition, destroyed the Houthi fortifications, the field commanders and fighters of the militia resorted to these warehouses "because they know that the Coalition does not strike Protected Properties."
He also expressed surprise over the international silence for the Houthi use of relief aid facilities for military purposes.
"Up to this moment, there is no reaction by the UN organizations toward this criminal act by the Houthi militia," he wondered.