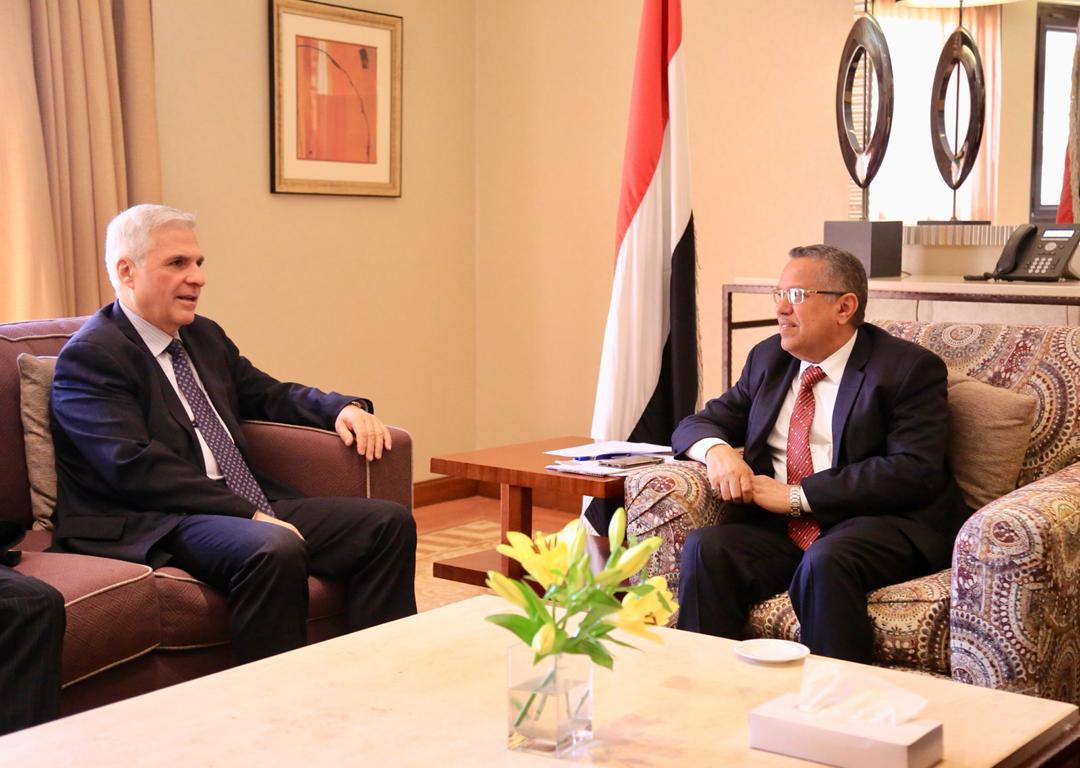 RIYADH-SABA
Prime Minister Ahmed bin-Daghr received on Monday the Russian Ambassador to Yemen to Vladimir Dedushkinto discuss the cooperation relations between the two friendly countries and the prospects of enhancing them in various fields.
They discussed the latest developments in Yemen, the Russian support to the Yemeni government and rejection of the coup of which Houthis mounted in September 2014 with clear and explicit support from Iran.
The talks went over the latest attempt to hold peace talks with Houthis (in Geneva in September 6) which failed as a result of the Houthi failure to show up in Geneva and retreat from all the promises and commitments they had pledged to the UN peace mediator Martin Griffiths.
Bin-Daghr stressed that the government is keen to reach a lasting and comprehensive peace that preserves the republic and unity and reinforces the legitimacy. He also pointed out Russia's keenness to establish peace and stability in Yemen and end the suffering of the Yemenis based on historical ties between the two countries.
He praised the Russian efforts within the framework of the United Nations and the UN Security Council to push for the implementation of the agreed upon terms of reference.