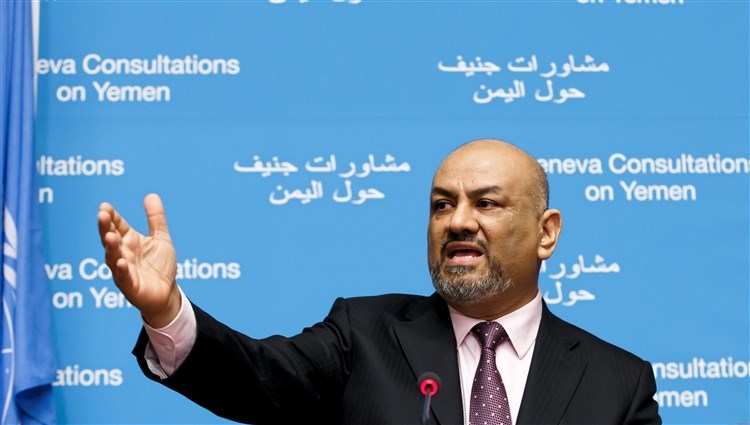 GENEVA-SABA
Foreign Minister Khaled Hussein Alyemany met the Assistant State Secretary at the Foreign Ministry, HE Wolfgang Amadeus Bruelhart, in Geneva on Saturday.
Alyemany praised the efforts of the Swiss government and its generous hospitality manifested by hosting the Yemeni peace consultations called for by UN Special Envoy for Yemen Martin Griffiths in Geneva.
On behalf of the government's delegation in Geneva, Alyemany denounced the Houthi militia's attempts to thwart peace and indifference to the suffering of the Yemeni people.
On his part, the Swiss official expressed his country's welcome of any consultations and meetings meant to achieve peace in Yemen.
He added that the Swiss government is working in partnership with the Swedish government to mobilize support for humanitarian projects in Yemen in 2019. In addition to support provided through the United Nations, the Swiss government provides direct support to the Yemeni people through programs on the ground in Yemen.