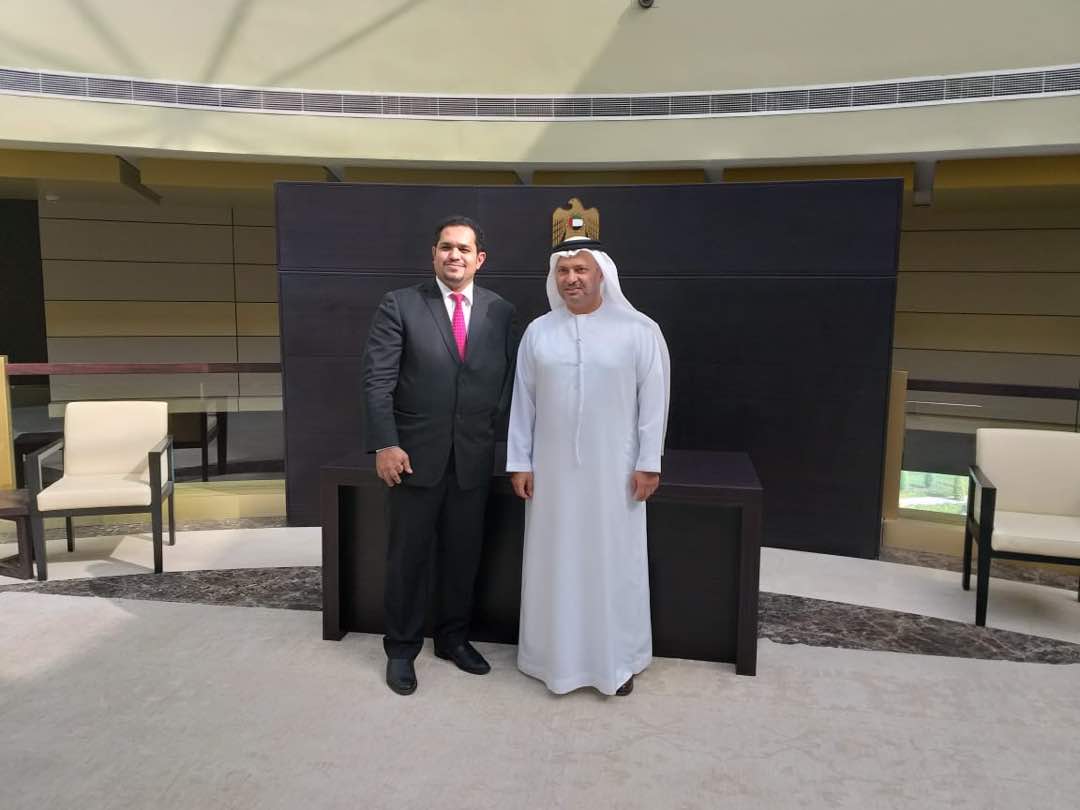 ABU DHABI-SABA
Minister of Human Rights Mohammad Askar discussed with UAE Minister of Foreign Affairs Dr. Anwar Gargash cooperation and coordination in human rights field.
Askar reviewed humanitarian situations in Yemen in general and situations in Hodeida Province in particular, pointing to severe violations of Human Rights Law committed by Houthi militia against civilians.
He praised the greatest role played by the UAE under the Saudi-led Coalition and relief support and continuous assistances to Yemeni people, as well as sacrifices made by UAE soldiers in ground battles on Yemeni soil.
For his part, Gargash confirmed his country's support to the legality in Yemen under President Hadi and to the government and Yemeni people against Iran-backed Houthi militia.