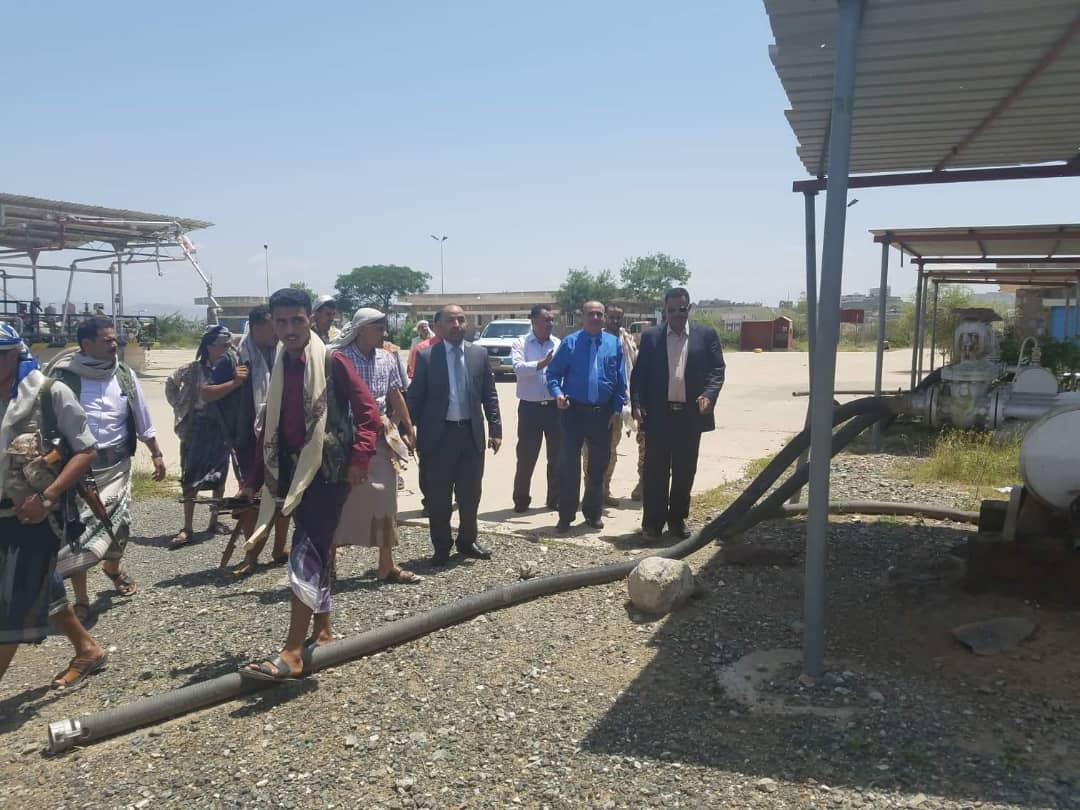 TAIZ-SABA
Deputy Minister of Oil and Minerals Shawki al-Mekhlafi has ordered the state-run Yemen Oil Company to restore the reservoirs of gas of the central city of Taiz, nearly three years after the Sana'a-based rebels shelled them and destroying the storage tanks.
Al-Mekhlafi paid a visit on Monday to the ruins of Sadd Aljabalayn facility which used to stock up on liquefied petroleum gas (largely used for cooking) for the city of three million people.
Al-Mekhalafi ordered the Company to conduct an assessment of the damages in preparation for restoring the destroyed tanks.
He also ordered another facility to be set up in the city.