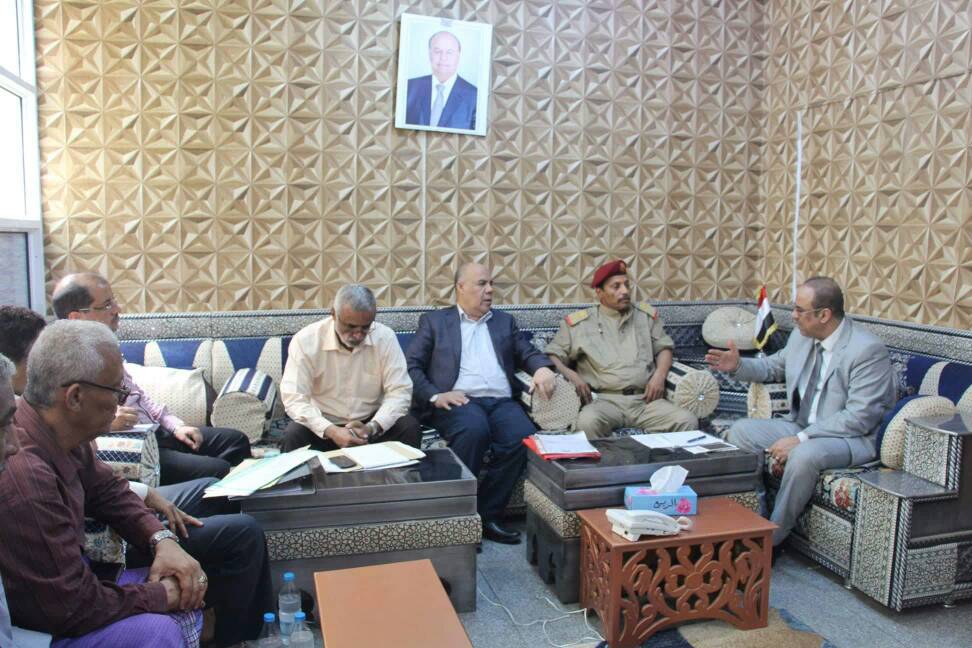 ADEN-SABA
Deputy Prime Minister and Minister of Interior Ahmad al-Maisari has directed of forming a committee from Electricity Ministry's leaders and its branches in Abyan for preparing a complete study for installing 30- MW plant in Abyan and 10- MW in the central area.
In his meeting with Governor of Abyan Brigadier Abu Bakr Hussein on Monday and attended by Deputy Minister of Electricity Mubarak al-Tamimi, al-Maisari discussed situations of the electricity in the province.
Al-Maisari confirmed interest of the government of development projects in the province, which suffered from catastrophes of war in the past, pointing out that the government enlists in its priorities solutions of problems surfaced recently in some areas of the province.
Governor Hussein talked about suffering of the people over continuous power blackouts across the districts of the province, mainly the central area, where electricity current has been cut fully during the past weeks.
He reviewed most important challenges facing the command of electricity in the province and possible solutions.