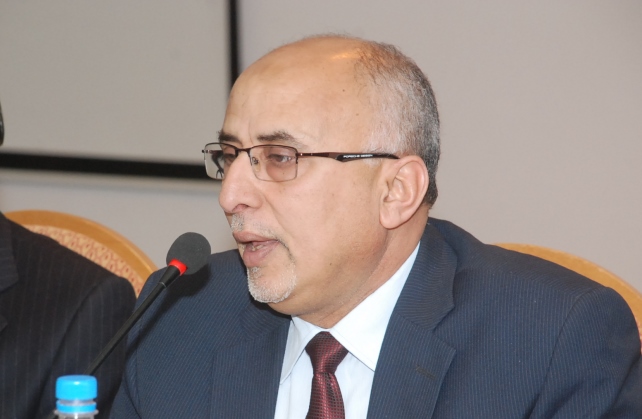 ADEN-SABA
Minister of Local Administration, the chairman of the Higher Relief Aid Committee Abdu al-Qaqeeb Fatah said the report of the UNHRC's experts on human rights status in Yemen needs a thorough review in terms of the professional rules and international laws.
In a statement to Saba, Fatah said the information in the second appendix of the report concerning the alleged Arab Coalition and Yemeni government's restriction of the arrival of aid vessels are totally untrue.
He said that from 26 March 2015 to 30 June 2018, the Coalition granted 28343 entry permits for aid vessels to Yemeni seaports, whereas the Houthi militia attacked seven relief aid and commercial vessels and seized 85 aid and commercial vessels in the Red Sea.
The Group Eminent Experts of the UNHRC ignored this fact.
He said that the government is more keen on even distribution of the relief aid to all parts of Yemen, unlike the Houthi militiamen who hinder the supply of aid in the provinces under their control.
He said the government and the Arab Coalition launched on 14th June a massive aid operation to Hodeidah, which should dissipate what the report says the "concerns" of the international organizations about the humanitarian situation in the province.