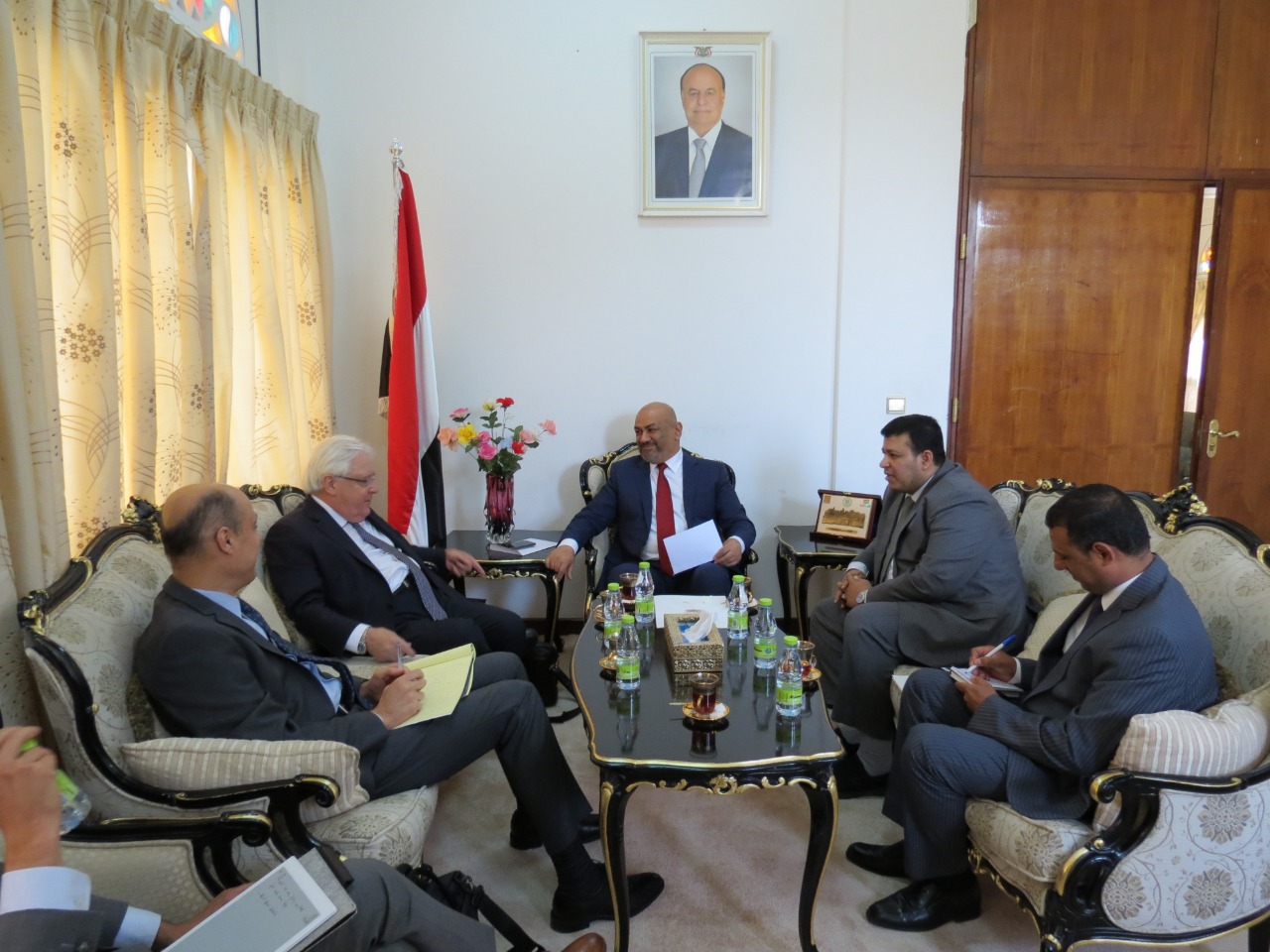 RIYADH-SABA
Minister of Foreign Affairs Khaled al-Yemany- along with the Director of the Presidential Office Abdullah al-Alimi- discussed with the UN Envoy to Yemen Martin Griffith on Saturday preparations for holding the political talks round to be held in Geneva on the sixth of this September.
Al-Yemany confirmed that the government of Yemen maintains its support to efforts of the UN envoy for realizing permanent and inclusive peace reflecting keenness on putting an end to suffering of the Yemeni people caused by Houthi coup and that the government's delegation has been ready to go to the talks.
He pointed out that the government is keen on making use of these talks for accomplishing progress in building trust measures topped by releasing prisoners and kidnapped people, lifting siege on cities, facilitating access to humanitarian relief and solving the problem of paying salaries of the government employees in areas under Houthi control after the militia seized all revenues and subjected them for financing their war.
For his part the UN envoy reviewed logistic measures and preparations for the talks round, confirming full commitment of the three foundations; the GCC Initiative, the Outcomes of the National Dialogue Conference and the UN Resolution No. 2016.