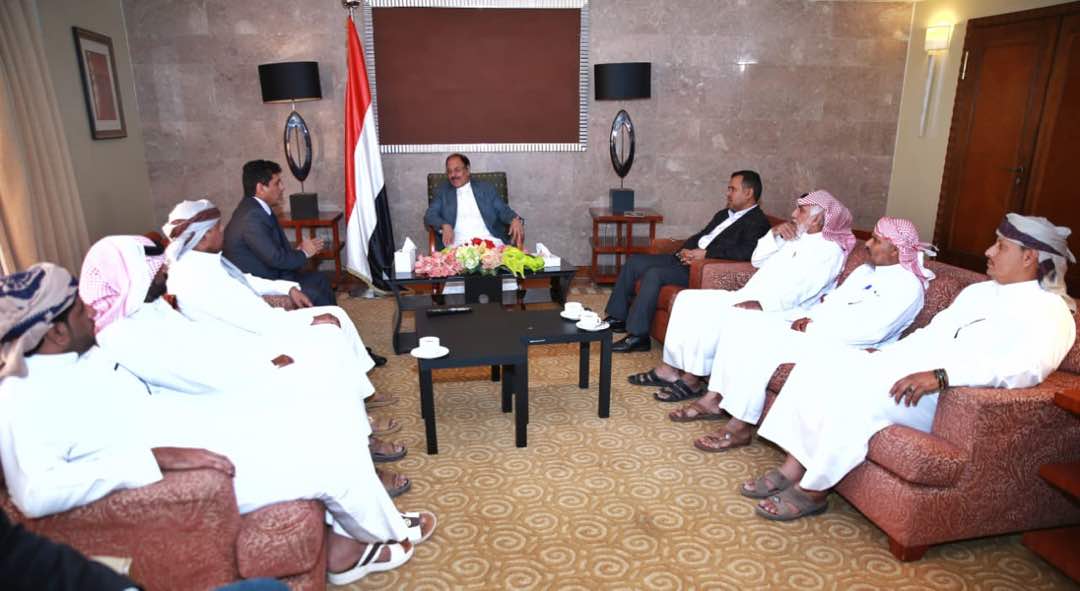 RIYADH-SABA
Governor of MahraRajehBakerait has acquainted Vice President Ali Mohsen on the latest developments and efforts of local authority in providing services, meeting people's need and realizing security and peace in Mahra.
During the meeting held on Thursday, development projects- under implementation and financed by Saudi Arabia- were reviewed.
Vice President valued brotherly support of Saudi Arabia and Saudi Ambassador for reconstructions in Yemen and development in the province.
He urged doubling efforts and pushing the development wheel forward under the security and stability of the province and fighting terrorism, confirming keenness of President Hadi of the province and providing it with development and service projects.
The governor thanked the Vice President for his flowing up situations in Mahra.